Family Inceptions Unveils New Website and Improved Branding to Better Connect with Today's Changing Family Dynamic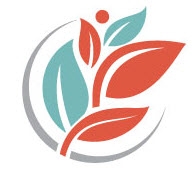 Atlanta, GA, February 02, 2017 --(
PR.com
)-- Atlanta-based egg donation and surrogacy agency, Family Inceptions unveiled its newly redesigned website at
www.familyinceptions.com
, providing families in need of reproductive service options with an even more welcoming and supportive online presence.
Family Inceptions is a full-service third-party reproduction agency that, since 2008, has helped build strong families all across the world. The company gently guides intended parents, egg donors, and surrogates through a life-changing journey that brings love and fulfillment to everyone involved.
The agency's new website and branding better reflects its mission and values with updated content and better functionality, says Family Inceptions Founder Eloise Drane. The site also places a heavier emphasis on Surronique™, a unique wellness program - healthy mothers, healthy babies created by surrogates for surrogates to promote good physical and emotional health.
"Surronique™ is a comprehensive wellness program that delivers beneficial gifts and services to surrogates so they can focus on the health and preservation of their physique and emotional wellbeing during their journey," says Drane. "The program truly leads the industry in surrogate-focused all-inclusive support and care to meet the needs and wants of our surrogates at the perfect time."
As a faith-based company, Family Inceptions is a 100% equal opportunities and non-discriminatory fertility agency driven by a commitment to help make people's lives better every day by connecting those who want to help with those who want a child, regardless of gender, race, or sexual orientation. The agency's new website design and branding reflects its commitment to providing a model of excellence, one that defines Family Inceptions' values and philosophy to glorify God and serve others and build open and supportive relationships. Through its website, future parents have access to the critical information and encouragement they need to take the first steps to creating a family.
"The surrogacy journey is all about building a loving family, but it can be confusing, complicated, and stressful without the appropriate support. Family Inceptions is run by people who know firsthand the emotional aspect of what it all entails," says Drane, a six-time egg donor and three-time surrogate. "We've created a website that allows us to share with future parents our passion for what we do - to inspire parents compassionately in their unique journey to fulfill their dreams of having a child. It's also a source of honest information and insight for those who want to change someone's life by becoming an egg donor. Together, we make a family."
For more information, contact:
Eloise Drane
Founder, Family Inceptions
844-404-BABY
Contact
Family Inceptions
Eloise Drane
678-473-4865
www.familyinceptions.com

Contact