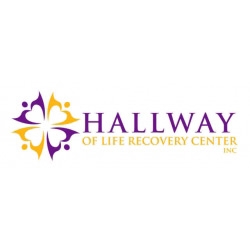 Delray Beach, FL, February 02, 2008 --(
PR.com
)-- Hallway of Life Recovery Center, Inc., the only psychiatrist-owned transitional living facility for women in Delray Beach, today opened its doors to females dedicated to changing their lives. Owned and operated by Lacresha Hall, MD, Hallway of Life combines Christian principles and the 12-step model of recovery to deliver a program specifically tailored to the unique living needs of women in all stages of recovery.
Located moments from the ocean on Florida's illustrious Gold Coast, Hallway of Life provides women the unique and supportive environment necessary for rebuilding their life and maintaining abstinence from substance abuse. Dr. Hall, a veteran in the field of addiction treatment and women's psychiatry, has drawn on her education and experience to design a program that promotes emotional, spiritual and economic independence.
"Through my experience in dealing with women's issues, we have established a program that helps females find their autonomy and develop into the women that God has intended them to be," said Lacresha Hall, MD, Owner, Hallway of Life Recovery Center, Inc. "We believe that all women, under the right conditions and guidance, can achieve a life that is whole, esteemed and spiritually fit."
Hallway of Life fosters an environment that is both rich in compassion and structure. By focusing on aftercare compliance, the staff at Hallway of Life helps women address their diverse needs, offering the following services: regular drug testing, weekly bible study, psychoeducation, self-help workshops, dance and movement classes, meditative arts, 12-step meetings, relapse prevention groups, resident council and special interest seminars surrounding eating disorders, domestic violence and other topics facing women.
Hallway of Life is a state-of-the-art facility that provides 24-hour staff support, employment within walking distance, Internet access in all apartments, and an array of other amenities. The program promotes financial freedom through sound money management and the lease agreement is structured to help residents save money and make investments that will benefit them in the long run. The center is conveniently located at 137 S. Swinton Ave., Delray Beach, Fl. 33444, and is now accepting applications. For additional information, please visit www.HallwayofLife.com.
About Hallway of Life Recovery Center, Inc.
Hallway of Life Recovery Center is a Christian based sober living environment providing a safe place for women to practice the skills necessary to maintain abstinence from substance use. They focus on empowering women emotionally, spiritually, and economically using a combination of Christian Principles and the 12 Step Program. Hallway of Life wants to help women regain their independence so they can live the life God has intended for them. For additional information, please visit www.HallwayofLife.com.
###