Kemwell Announces Successful USFDA Inspection at Bangalore Facility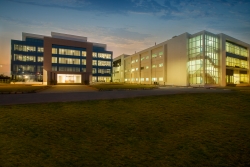 Bangalore, India, February 19, 2017 --(
PR.com
)-- Kemwell Biopharma, a global bio/pharmaceutical contract development and manufacturing company, announced today that its oral solids manufacturing facility located in Bangalore, India has successfully completed a U.S. Food and Drug Administration (USFDA) inspection.
The inspection confirmed the site to be compliant with principles of current Good Manufacturing Practices (cGMPs) and no Form 483 observations were issued. The audit was triggered by an ANDA filed for a customer. This facility is part of Kemwell's pharmaceutical business for which Kemwell has signed a purchase agreement with Recipharm.
"We are proud of the result achieved during the FDA inspection. In the last 10 years we have successfully faced 3 USFDA and 3 EMA inspections. This success is testament to our on-going commitment towards our quality systems," says Anurag Bagaria, Chairman. "We are now preparing for our first Japanese inspection in the same facility and our first EMA/FDA inspection in our biotech facilities."
Kemwell will continue to leverage its 30-year experience in being a leading contract development and manufacturing service provider to provide services in the biotech space. Its' biotech facilities are the largest contract manufacturing facilities in India. With 2x2000L of cGMP cell culture capacity along with process development and drug product manufacturing (liquid and lyophilized vials) Kemwell is an end-to-end service provider for mAbs and therapeutic proteins.
About Kemwell:
Kemwell Biopharma, is a 100% CDMO that provides customized product development and cGMP compliant manufacturing solutions to pharmaceutical and biopharmaceutical organizations worldwide. Kemwell delivers a full product portfolio of services for sterile and non-sterile products from preformulation to commercial supply. Kemwell facilities have been inspected by USFDA, EMA, ANVISA and other health authorities. Founded in 1980, Kemwell employs 1200 people in India.
Read more about Kemwell on
www.kemwellbiopharma.com
For further queries please contact:
Karan Bagaria, VP Corporate Development
karan.bagaria@kemwellpharma.com
or +91-80-39285450
Contact
Kemwell Biopharma Private Limited
Karan Bagaria
+91 80 39285450
kemwellpharma.com

Contact