eBuyersReviewed.com Adds More Features to Its Services to Online Sellers
eBR, a service helping online retailers fight bad or risky buyers, has added new features such as: buyer notification, API, iFrame and WooCommerce plug-in tools, to further strengthen its offering to its members.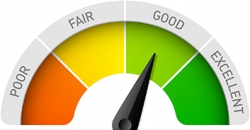 New York, NY, February 22, 2017 --(
PR.com
)-- eBuyersReviewed.com, the web based service offering online retailers the opportunity to review and screen their buyers, has reached a new milestone. As of Jan. 2017, the New York based company started offering API, iFrame and
WooCommerce
plug-in tools for sellers to seamlessly integrate the service in their selling platforms and automatically screen buyers before making a shipment. In addition to rating buyers, now sellers are able to notify their buyers of positive or negative reviews they have submitted on them. eBuyersReviewed is a rating agency of online buyers, where buyers have individual profiles created by reviews submitted by sellers. Its service, which is free for the basic membership users, protects sellers from risky buyers, who are likely to: misuse returns, have unreasonable demands, leave undeserved negative reviews, be unreachable for delivery or cancel payments, all of which can affect negatively a seller's financial performance and online reputation. According to PayPal "25% of direct fraud losses come from liar buyer fraud" (use link: http://www.ecommercebytes.com/cab/abn/y15/m02/i23/s01).
eBuyersReviewed has already helped many sellers to prevent fraud or be able to resolve an issue with their buyers. Sarah H, a jewelry seller claims: "I have been able to save thousands of dollars by using eBR leveraging my position as an honest seller."
eBuyersReviewed.com
levels the plane field by creating a symmetry of accountability between buyers and sellers, helping sellers to limit their exposure to risky buyers. "Our next step is to offer sellers an insurance product, where sellers can recover losses incurred by buyer fraud. Our experience shows that sellers using our service, are less likely to encounter fraud and are in a better position to resolve various issues with their problematic buyers," says Bogdan Miltchev, the company's founder and CEO.
Contact
eBuyersReviewed
Bogdan Miltchev
(646) 244-5777
eBuyersReviewed.com

Contact