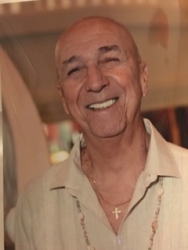 Crown Point, IN, March 08, 2017 --(
PR.com
)-- Michael Nastoff of Crown Point, Indiana has been recognized as a Professional of the Year for 2016 and 2017 by Strathmore's Who's Who Worldwide for his outstanding contributions and achievements in the field of fire investigation.
About Michael Nastoff
Mr. Nastoff has over 50 years experience in the field of fire investigation. He is the President of The Fire Company Inc., which provides fire-explosion investigative consulting in Indiana. He has been with his company for 35 years. Mr. Nastoff testifies in court for criminal and civil cases and is recognized as an expert in fires and explosions. He is responsible for all functions for his company. He conducts fire-explosion investigations and case reviews, and continues to instruct. Mr. Nastoff has taught throughout the years, several college courses in fire/explosion investigations at a local college and developed the curriculum, "Theory & Hands-on Investigations Immediately after an Occurrence." He previously worked as a Fire Investigator for the Gary Fire Department for 20 years and as a Fire Investigator for Hoyle & Klausing for 4 years.
Mr. Nastoff was honored with the International Association of Arson Investigators Award for 35 year membership and the Terry T. Fleming Lifetime Achievement Award for a lifetime of dedicated service to fire investigation and support to the IAAI Chapter 14 on August 20, 2013. He is affiliated with the National Fire Protection Association, and the IAAI-CFI I®, International, Indiana and Illinois.
Born on September 22, 1941 in Gary, Indiana, Mr. Nastoff obtained an A.S. in Fire Science from Indiana Vocational Technical College in 1981. He is Licensed and Certified by the IAAI-CFI I®. In his spare time Mr. Nastoff enjoys hiking, racing, and photography.
About Strathmore's Who's Who Worldwide
Strathmore's Who's Who Worldwide is an international advertising, networking and publishing company based in Farmingdale, New York. They are proud to be able to satisfy their clients and continue to have repeat clientele due to their longevity and pride in their products and services. The Owners strive to connect business professionals to enhance their contact base and networking capabilities so they can get the acknowledgment and publicity within their industries and beyond. The Strathmore family has been providing these valuable services for over two decades. They target executives and professionals in all industries to be featured in their publication and on-line directory. Industries include business, law, education, healthcare and medicine, fine arts, IT, government, science, real estate, entertainment and many more accomplished fields. Professional profiles are listed in an annual hardcover journal and in a detailed, searchable database on the website www.strww.com.