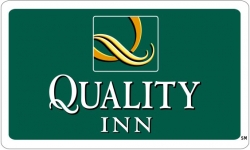 Syracuse, NY, March 07, 2017 --(
PR.com
)-- The Quality Inn Carrier Circle located at 6611 Old Collamer Rd S, East Syracuse, NY 13057 has been sold to a private group of investors. Prior to the acquisition of the property, the sellers spent around $1M to reinvent the hotel which included new window treatments, carpets, furniture, various in-room amenities, guest bathrooms, but also re-imaging the exterior of the hotel.
Prakash Patel, managing partner of Syracuse Hotel Partners, picked up the 129-room, limited-service hotel from a New Jersey based investor.
Terms of the transaction weren't disclosed though total investment in redeveloping the property, including acquisition costs, stands out at about $2.5 million.
It wasn't an easy purchase, according to Patel. "The property had been on the market for about two years and we had to go through a couple months of due diligence, and if the renovations were not completed prior to the acquisition of the property, we would not have been inclined to purchase it," he said.
About Quality Inns by Choice Hotels
Quality Inns deliver where it counts through their brand hallmarks, the five "Value Qs." These five areas are what consumers care most about and include the Q Bed, Q Breakfast, Q Shower, Q Service, and Q Value. The reason Quality is such a strong brand is because they are known for giving their guests great value for their hard-earned money.
Q Bed – Premium mattress and bedding, with traditional or triple sheeting options
Q Breakfast – Free breakfast offering hot, fresh and healthy menu options
Q Shower – Consumer and operations-tested with curved shower rod, multi-setting shower head and upgraded amenities
Q Service – Professional, responsive and friendly staff
Q Value – Free amenities, including high-speed Internet, coffee and tea in the lobby, and local calls (U.S. locations); pool or fitness center