OBITS Now Listed on Livecoin Exchange
OBITS, the official digital token of the OpenLedger Decentralized Conglomerate (DC), began its entry into the major exchanges with its debut on Livecoin, one of the best-known altcoin exchanges.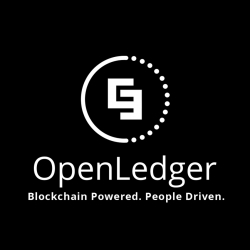 Phoenix, AZ, March 13, 2017 --(
PR.com
)-- OBITS began its entry into the major exchanges with its debut on Livecoin, one of the best-known altcoin exchanges.
OBITS are the official digital token of the OpenLedger Decentralized Conglomerate (DC), allowing multiple organizations to join forces and directly invest in each other's successes, reaping the benefits of cross-promotion throughout the entire network.
The OpenLedger DC is the world's first blockchain powered conglomerate, and since its launch in 2015, has growth from strength to strength. OpenLedger initiate a buyback of OBITS and burning, thus reducing the overall supply, allowing a natural growth in the value of remaining funds over time.
In addition, OBITS.WARRANTS gives investors the right during 2017 to purchase OBITS tokens at a fixed price. From January 1, 2018, these OBITS warrants will then be invalid.
The following currency pairs are listed on Livecoin: OBITS/BTC, OBITS/BTS, OBITS/ETH, OBITS/USD, and OBITS/EUR.
Ronny Boesing, CEO of OpenLedger, stated, "These are exciting times for the OpenLedger DC and OBITS, and with blockchain technology set to boom worldwide, it is great pleasure to partner with the Livecoin exchange and list the official currency of the OpenLedger DC. The digital reward based token called OBITS is a token representing the future ways of generating value through digitalized leadership and people driven activities.
"OBITS are powered by people worldwide, including bloggers, entrepreneurs, media, traders, investors, and app developers. They are all enjoying the opportunity to hold a decentralized asset carrying unlimited potential, taking place on the blockchain. Using the MIT Tech Graphene toolkit, it is this technology which is empowering the fintech trading platform OpenLedger, which is built on top of BitShares blockchain."
Livecoin, which is registered in London, launched in April 2015, and since then has steadily grown to become one of the best-known altcoin exchanges. Livecoin offers a range of features suitable for beginners up to more experienced traders, allowing for both crypto and fiat trading.
Boesing continued, "The Livecoin exchange is the first of an expected 5-7 exchanges to add OBITS within next 4 months, and it is all part of our plan to make 2017 an exciting year for OpenLedger. We are expecting to present breaking news almost every week, with our next big release to be what we are calling 'Crowdfunding 3.0 on the Blockchain.'
"When we announced the Initial Token Offering (ITO) of OpenLedger's Apptrade (www.apptrade.io), people started to call it the 'Kickstarter for Apps on the Blockchain.' Apptrade creates portfolios, or groups, of apps, where if one of those apps becomes the next Instagram or Angry Birds, then the value of the portfolio rises. This innovation contributes to the overall value of OBITS, and investors are responding well. With this said, we look forward to watching our performance on Livecoin."
Media Contact:
Siim Õunap/Aviva Pearson
siim@openledger.info/aviva@openledger.info
www.openledger.info
Links:
OBITS: https://obits.io
Learn more about OpenLedger at - http://openledger.info
Go directly to OpenLedger exchange the DEX: https://openledger.io
Learn more about Livecoin exchange: https://www.livecoin.net
OpenLedger is the source of this content. Virtual currency is not legal tender, is not backed by the government, and accounts and value balances are not subject to consumer protections. This press release is for informational purposes only. The information does not constitute investment advice or an offer to invest.
Contact
Aviva Pearson
+372 556 07 289
openledger.info
Siim Õunap/Aviva Pearson
siim@openledger.info/aviva@openledger.info
Phone: +372 556 07 289

Contact