Jivana Biotechnology Inc, is Pleased to Announce the Addition of Dr. Ajay Maker to Its Advisory Committee
Dr. Maker brings surgical oncology experience with expertise in liver, gallbladder. colon, pancreatic, and other cancers to Jivana Biotechnology's advisory committee.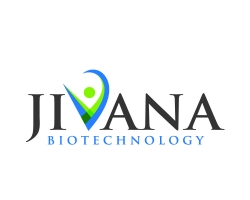 Chicago, IL, March 16, 2017 --(
PR.com
)-- Jivana Biotechnology Inc is pleased to announce the addition of Dr. Ajay Maker to its advisory committee.
"We are thrilled with this addition to our advisory committee," said Sid Hopps, president and chief executive officer of Jivana Biotechnology." The background and experience Dr. Maker brings to Jivana is invaluable as we move our cancer therapies into clinical development and shape our drug delivery strategies."
Dr. Maker is a surgical oncologist with board certification in general surgery. His expertise includes treating benign and malignant diseases of the liver, bile ducts, gallbladder, and pancreas, as well as colon and other gastrointestinal cancers, melanoma, and sarcoma. He joined the Division of Surgical Oncology and the Department of Microbiology and Immunology at the University of Illinois at Chicago after completing a fellowship in surgical oncology with a focus upon hepatopancreatobiliary surgery at Memorial Sloan-Kettering Cancer Center, and a fellowship in Tumor Immunology and Surgical Oncology at the National Cancer Institute. Dr. Maker cares for patients as part of a multidisciplinary team of medical oncologists, radiation oncologists, gastroenterologists, and radiologists who specialize in treating patients with these specific cancers.
Dr. Maker graduated from Brown University with honors in fine arts and biology. Thereafter, he enrolled in the Yale School of Medicine and was selected to enter the Basic Science Research Training Fellowship where he was awarded the Medical Scholars Award from the American Diabetes Association and the Association for Academic Surgery/Novartis Research Award. Upon entering the surgical residency training program at Harvard University's Brigham and Women's Hospital, he had already chosen to pursue a career in surgical oncology and was accepted into the post-doctoral surgical oncology fellowship program under Dr. Steven Rosenberg in the Surgery Branch of the National Cancer Institute at the National Institutes of Health (NCI/NIH). Thereafter, he went on to complete a surgical oncology fellowship at the Memorial Sloan-Kettering Cancer Center.
Dr. Maker serves as a reviewer for multiple surgery and scientific journals, and is a member of multiple academic and scientific societies, including the Society of Surgical Oncology's Gastrointestinal Oncology Working Group, the Americas Hepatopancreatobiliary Association's research committee, and the Association for Academic Surgery's leadership committee. He currently is Director of Surgical Oncology for the Creticos Cancer Center and Director of Surgical Research for the University of Illinois Metropolitan Group Hospitals General Surgery Residency Training Program. Currently, he serves as the principal investigator on a multi-year federal research grant from the National Cancer Institute/National Institutes of Health to study the immunobiology of GI cancers.
Jivana Biotechnology develops RNA interference (RNAi) therapeutics to treat a wide range of cancers including breast, ovarian, liver, lung, thyroid and pancreatic by down modulating a specific gene product that prevents programmed cell death. RNAi is a mechanism present in living cells that inhibits the expression of a specific gene, affecting production of a specific protein. Jivana's RNAi-based therapeutics help leverage this natural pathway of gene silencing.
Contact
Jivana Biotechnology Inc
Sidney Hopps
917.743.9401
www.jivanabiotech.com

Contact