UniteUs Group Signs First Agency Partner - 3DWD from Amsterdam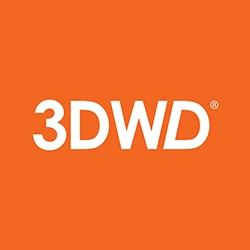 Fort Lauderdale, FL, March 22, 2017 --(
PR.com
)-- UniteUs Group has signed it's first agency brand partner 3DWD - an Amsterdam based strategic branding agency with a focus on innovative solutions for retail & real estate. Under the agreement, UniteUs Group will begin offering various clients and prospects a vastly expanded set of specialist innovative solutions for the retail and real estate industry, including 3D Window Dressing - a solution to show the potential of vacant retail spaces by creating highly realistic 3D stores and installing these on empty storefronts.
The agency will also have access to 3DWD's Retail Lab and team of designers and branding specialists with over 50 years of in-house experience in the manufacturing and execution of signage and wayfinding projects.
"At 3DWD, we create unique identities & experiences for brands. We look for partnerships around the world, with the best in our industry and are excited to be working with Andrew to grow the 3DWD brand in Florida. We are looking forward to delivering our innovative solutions to clients who are looking to stand out from the crowd," says Dion Pouw, Founder & CEO of 3DWD.
"Our two entities are very compatible, and offer very complimentary and synergistic services to clients and prospects, especially within the retail and real estate vertical," says Andrew Martineau, Chief Creative Altruist/CEO of UniteUs Group. "The retail market is in a huge state of flux with shopping centers facing chronic vacancies and customers demanding personalized engagement and richer brand experiences from retailers. The 3DWD team, led by CEO Dion Pouw, has built an impressive business with a quality client roster and we are excited about what our combined capability mix can bring to the real estate and retail market."
About 3DWD
3DWD® is a strategic branding agency with a focus on innovative solutions for retail & real estate. With over fifty years of experience in design & production of retail environments - the agency thinks, designs & implements for brands. Particularly brands that are willing to be different. Brands that dare to make a decision about who they are or want to be. Utilizing a unique mix of branding, marketing, design, technology & execution knowledge they are taking it to the next level in order to create omni-channel solutions for the brands of tomorrow. For more information about 3DWD, please visit www.3dwindowdressing.com.
About UniteUs Group
UniteUs Group is an advertising and marketing consultancy developed under a new model that unites various synergistic entities under one umbrella to deliver progressive creative that benefits the client and various communities by ways of notoriety, innovation and profit. Opened in 2017 the consultancy applies experiences and a vast network of creative talent nurtured over two decades to execute either solely or with strategic relationships a range of services spanning Strategic Marketing, Interactive Marketing, Market Research, Guerilla Marketing, Public & Media Relations, Branded Content, Brand Design & Identity, Brand Activations, Brand Strategy, Creative Direction, Design & Production, Social Strategy & Execution, Media Planning/Buying, Event Curation, Experiential Marketing, Experience Design, Prototyping, Business Consulting. For more information about UniteUs Group, please visit www.uniteusgroup.com and @uniteusgroup.
Contact
UniteUs Group
Andrew Martineau
954-850-8581
uniteusgroup.com

Contact