A New Leader in Mental Health and Addiction Treatment is Taking New Clients: Meet One of the Most Renowned Teams in the Industry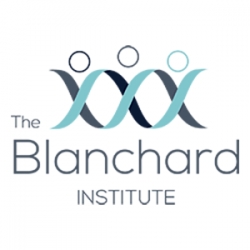 Charlotte, NC, April 05, 2017 --(
PR.com
)-- The Blanchard Institute has officially opened as a leading provider of outpatient mental health, addiction treatment and family services in Charlotte, NC. The newly minted team in place is one of the best in the industry.
The Blanchard Institute offers an integrated approach to treating mental health and addiction. The progressive programs, cultivated through an evidence-based model, provide treatment, education and resources to individuals and their families that are necessary to reestablish a solid foundation to live fulfilling, healthy lives.
"Addiction and mental illness look different today," says Ward Blanchard, founder and CEO. "They have new, familiar faces, and The Blanchard Institute was founded because we believe that treatment should look different, too. Our focus is rooted in the understanding that an accepting and safe atmosphere is the first step on the road to healing. And it all begins with our team and the culture we create."
Ward Blanchard, LCAS, CSI, MA. Founder: Ward is a Licensed Clinical Specialist (LCAS) and has worked in all facets of addiction treatment: interventions, admissions, business development, therapy, continuing care and operations. Specializing in addiction, Ward obtained his advanced addiction counseling education and credentials through the California Association of Alcohol and Drug Counselors (CADC-II), which required a minimum of 8,000 hours of supervised counseling experience. He has worked alongside some of the world's most well-known addiction and mental health treatment centers, such as The Betty Ford Center, Michael's House Treatment Center and Foundations Recovery Network.
Cristina Blanchard, LCAS-A, MA. Director of Adolescent Treatment: Cristina has a master's degree in Clinical Psychology and is a Licensed Clinical Addiction Specialist Associate who is currently receiving her North Carolina credential as a Licensed Marriage and Family Therapist. Cristina worked for several years with children and families as the primary therapist in group home settings, outpatient settings and private practice and has advanced specializations in trauma work, childhood post-traumatic stress disorder and substance abuse, and parenting interventions. Cristina has advanced training in cognitive behavioral therapy and has been trained to work with children as young as 5 years old who have experienced neglect and abuse.
Courtney Ycaza, MA, MS, LCAS, LPC, CSI. Clinical Director: Courtney has her LPC, LCAS and CSI in the state of NC., where she has been in the substance abuse field for 7 years. Courtney has presented at multiple conferences on both substance abuse and mental health. Previously, Courtney was the director of a detox, residential and outpatient facility in Charlotte, NC and in the role of Clinical Director at The Blanchard Institute, she is looking forward to helping more families in Charlotte and beyond.
Heather Jennissen, BN, RSN. Director of Clinical Outreach: Heather has over 20 years of experience working in both clinical and business development aspects of mental health and substance use disorders. Heather's passion is helping and families access treatment services. She is on the board off the North Carolina Foundation of Alcohol and Drug Studies and The International Nurses Society on Addictions.
Allison C Christie, MBA, MA. Chief Operating Officer: Allison possesses more than 20 years of professional leadership and operations management in several industries in the United States and abroad. Allison has worked in education as a teacher and business manager, in commercial diplomacy as a specialist for the U.S. State Department and in mining as a social development and stakeholder engagement coordinator.
Bob Martin, Vice President of Operations: Robert Martin is currently designing, planning, licensing and opening a free-standing outpatient medical detox, an inpatient non-hospital medical detox, a day treatment program and an intensive outpatient program for The Blanchard Institute. Martin previously served as the President of R.E. Martin and Associates, a group he formed in 2013. He and his associates provide intervention services, professional consultation and education and sober transportation. Martin was the director of Substance Abuse services for Carolinas Medical Center-Mercy from March 1998 through September 2016.
George Raad, M.D., Medical Director: Dr. Raad has treated over 28,000 moderate to high acuity patients during his thirty-plus year career as Medical Director for an urban inpatient medical detoxification program. Dr. Raad has been innovative in his response to changing patients and changing drugs in the substance use disorder field, and he has earned high patient satisfaction scores during his tenure.
Amie Hopper, Outpatient Therapist: Amie obtained her Bachelors of Psychology from the University of South Carolina and her Master of Professional Counseling from Liberty University. Amie has a variety of work experience, from treating the severely mentally ill to treating adolescent substance abuse and mental health and working with dual diagnosed adults. Amie has extensive training in opioid use and medication-assisted treatment. Amie is a licensed professional counselor and a licensed clinical addiction specialist.
Julie Dominique, Billing Coordinator: Julie joins the team with over 25 years of experience in management and business operations. After moving to Charlotte and working in occupational for 10 years, she recently transitioned to the substance abuse field when she began working for Carolinas Healthcare System.
Judy Goodwin, Admissions Coordinator: Judy Goodwin brings over 24 years of knowledge and experience working as an Admissions Coordinator in the field and is well connected to the community and behavioral health industry. She has a volunteer history working with the Union County Substance Abuse Task Force, NC MADD, Union County Public Schools and various community organizations.
Macon Dunn, Director of Client Services: Macon is a Certified Alcohol and Drug Counselor level II (CADC-II), a CSAC (NC) and holds a CCP level one. Macon has worked extensively with individuals and their families in various treatment settings including: Inpatient Residential, Extended Long Term Residential, Intensive Outpatient, and Private Practice. He has served as a primary counselor, case manager, and program coordinator for facilities in Atlanta, Phoenix, and Alabama. With expertise in and a passion for Intervention and Family Case Management, Macon now serves as the Director of Client Services for Blanchard and Associates, LLC here in Charlotte.
Kasie Pons, Marketing and Communications Specialist: Kasie joins the team with over 10 years of corporate marketing experience and communications strategies for a multitude of industries. Kasie graduated Suma Cum Laude from North Carolina State University with a B.A. in Communications. She has helped to create the brand, voice and overall messaging for some of the largest Fortune 500 companies in the Southeast. Over the last 3 years, Kasie has worked closely within the addiction and treatment field, combining her corporate approach with her passion to lend a voice and positive image to the faces of recovery.
A sister company to Blanchard & Associates, LLC, The Blanchard Institute specializes in Substance & Chemical Dependency, Co-Occurring Mental Health Disorders, Recovery Management, and Family Systems. The programs include Partial Hospitalization, Intensive Outpatient, Outpatient Detox, Individual Adolescent, and Family Services. Blanchard & Associates, LLC, formerly known as Blanchard Addiction Resources, is a private practice specializing in the family system of addiction, and is separate from The Blanchard Institute.
For more information, please call The Blanchard Institute at 704.288.1097 or visit
www.theblanchardinstitute.com
. Same day assessments are available.
The Blanchard Institute strives to be the world leader in treating mental health and substance use disorders. Through the prism of evidence-based mental health and addiction treatment programs and support, The Blanchard Institute empowers clients and their families to cultivate the knowledge, attitudes and skills to transform their lives and achieve a life of long-term happiness and recovery.
Contact
The Blanchard Institute
Kasie Pons
704.288.1097
www.theblanchardinstitute.com

Contact