ISMG Launches 2017 Global Summit Series with Event in San Francisco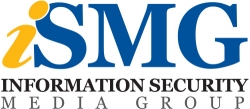 Princeton, NJ, April 06, 2017 --(
PR.com
)-- Information Security Media Group, the leading media provider to the information security community, launched its global summit series for 2017 with a March 28-29 Fraud & Breach Prevention Summit in San Francisco. Senior information security practitioners and leading technology providers convened at The Palace Hotel for the highest caliber training and education in the industry.
The event brought together industry influencers to discuss the challenges that information security practitioners face. Topics addressed included ransomware, end-point protection, artificial intelligence, privileged access management, the insider threat and the regulatory landscape. Content covered multiple industry verticals, including financial services, healthcare, public sector, energy and technology.
"We appreciate the opportunity to present the findings of our research at the ISMG Fraud & Breach Prevention Summit," said Randy Trzeciak, technical manager, CERT Insider Threat Center, Carnegie Mellon University Software Engineering Institute. "As a federally funded research and development center, we look for opportunities to validate our research with practitioners from the cybersecurity community, and the ISMG event allows us to provide guidance to and hear feedback from senior practitioners in a mutually beneficial exchange."
Technology companies also benefited from exhibiting and presenting at the San Francisco event. CA Technology presented on privileged access management, Darktrace addressed artificial intelligence and Skybox discussed the rise of cybersecurity as a service. Other vendor partners included IBM, Thycotic, Arbor Networks, Redseal, HyTrust and Neustar.
"Our global event series brings together subject matter experts who provide a senior-level audience with practical takeaways for when they return to the office," said Tracy Kitten, ISMG's director of global events content. "Based on feedback, we were pleased to exceed our audience's expectations in San Francicso, and we look forward to continued success at all of our events."
The remaining ISMG 2017 Summit schedule includes North American events in Atlanta, Washington, Chicago, New York and Toronto, as well as summits in Sydney, London, Singapore, Mumbai, Bangalore and New Delhi.
For sponsorship opportunities or to attend, visit:
http://events.ismgcorp.com/
.
About ISMG
Information Security Media Group (ISMG) is the world's largest media organization devoted solely to information security and risk management. Each of our 28 media properties provides education, research and news that is specifically tailored to key vertical sectors including banking, healthcare and the public sector; geographies from North America to Southeast Asia; and topics such as data breach prevention, cyber risk assessment and fraud. Our annual global Summit series connects senior security professionals with industry thought leaders to find actionable solutions for pressing cybersecurity challenges.
Contact:
David Elichman, Director of Marketing, Information Security Media Group
delichman@ismg.io
| P: 609.356.1499 x124 | M: 973.476.6867
Contact
Information Security Media Group (ISMG)
David Elichman
609-356-1499
www.ismgcorp.com
Mike D'Agostino

Contact