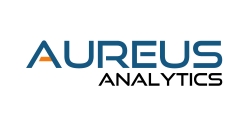 San Francisco, CA, April 14, 2017 --(
PR.com
)-- Plug and Playin Insurtech
Aureus Analytics recently made the cut to join one of Silicon Valley's most prestigious programs – Plug and Play Tech Center. In what is going to be one of Plug and Play's largest cohort to date, Aureus is one of the 175 other startups across 9 verticals shortlisted for an intense 12-week business development program. Aureus will be one of the 31 other startups, and the only Indian one, that will be part of the Insurtech batch.
The shortlisted startups will be working out of the Plug and Play Headquarters in the Valley, and will have an opportunity to interface with their exhaustive ecosystem of 180 corporate partners, 200 VCs, and 583 alumni. Plug and Play's partners include most of the leading corporations across multiple industry lines.
The 31 startups selected in Insurtech cohort come from diverse background such as Life, Health, Property, Casualty, General etc.
"This is not only a remarkable opportunity for Aureus to leapfrog into the global league of leading Insurtech companies, but also a great validation of the need for such products in the global insurance industry. Insurance carriers across the world are challenged with improving their customer engagement and experience. Our selection in this cohort validates our approach of building problem specific analytics products for insurers that specifically address these challenges. These 12 weeks will also help us in engaging in global Insurance thought leaders, which will significantly influence in shaping the future roadmap of our product development. With Plug and Play, things move really fast. We already have a slew of customer meetings lined up, and we have our work cut out for us," said a jubilant Anurag Shah, CEO and Co-Founder of Aureus Analytics.
The insurance industry has traditionally been very conservative in adopting newer technologies. However, with the increase in instances of fraud and challenges of customer retention, they are increasing looking at predictive analytics and machine learning to know their customers better. According to InsuraneFraud.org, fraud steals about $80 BN a year across all lines of insurance. On the other hand, insurers lose about 18-20% of their customers to churn. These double barrelled challenges are making insurers leverage new technologies as soon as possible.
"Aureus Analytics provides context to the insurance companies about their relations with their costumers, and allows for more data driven ways of improving UX. We are honored to have them apart of our second insurtech batch," says Ali Safavi, Director of Plug and Play Insurtech.
About Aureus Analytics:
Aureus Analytics is the customer intelligence and experience company that enables insurers to deliver a superior customer experience leading to greater customer retention, loyalty and lifetime value. Aureus specializes in leveraging predictive analytics and machine learning technologies and delivering the actionable insights at the Point of Decision.
For more information please visit: www.aureusanalytics.com
About Plug and Play Tech Center
Plug and Play is a global innovation platform. We connect startups to corporations and invest in over 150 companies every year. Since inception in 2006, our programs have expanded worldwide to include a presence in 22 locations globally giving startups the necessary resources to succeed in Silicon Valley and beyond. With over 6,000 startups and 180 official corporate partners, we have created the ultimate startup ecosystem in many industries. We provide active investments with 200 leading Silicon Valley VCs, and host more than 365 networking events per year. Companies in our community have raised over $5 billion in funding, with successful portfolio exits including Danger, Dropbox, Lending Club, PayPal, SoundHound, and Zoosk. For more information, visit www.plugandplaytechcenter.com