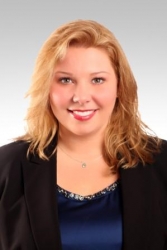 Elkton, MD, May 03, 2017 --(
PR.com
)-- Wendy J. Buckley of Elkton, Maryland has been honored as a Lifetime Member by Strathmore's Who's Who Worldwide Edition for her outstanding contributions and achievements in the field of transportation.
About Wendy J. Buckley
Ms. Buckley is the President and Founder of Specialty Transportation and Regulatory Services, which is a hazardous materials consulting service that ensures hazardous materials make it safely from their origin to their destination without harming people or the surrounding environment in compliance with the Federal and State regulations throughout the United States, Canada, and around the world. She makes it her mission to help companies develop cost-effective ways to comply with federal and state regulations in a safe and efficient manner. In addition to serving the needs of her clients, Ms. Buckley oversees all operational and administrative tasks, including business development, promotions, payroll, contract bids, and estimating. She also serves as the Human Resources Director responsible for hiring the very best people committed to providing the highest level of service. She is passionate about personal safety and ensuring that her employees and clients are kept safe while working. She is affiliated with several industry trade groups committed to promoting safe transportation and handling of all dangerous goods.
Born on September 4, 1978 in New York, Ms. Buckley obtained a B.S. in International Business from Strayer University and an M.S. in Environmental Safety and Health Management from the University of Findlay in 2014. She holds a Master Certificate in Project Management from Villanova University. While in college, she volunteered at a local fire department which ended up lasting 10 years and gave her an initial glimpse into the world of hazardous materials, first as a firefighter and later as a member of the hazardous materials response team. It also reinforced her commitment to public service. She later served as a Hazardous Materials Safety Inspector for the Federal Railroad Administration, followed by a stint with the State of New Jersey Department of Transportation as the sole Railroad Hazardous Materials Inspector. Ms. Buckley was then invited to work for Amtrak's Inspector General as an Inspector, then as the Instructor for a premier hazardous materials training firm. Finally, she served as the sole Hazmat Specialist for North American Regulatory Affairs at the largest laboratory supply distributor in the world.
Ms. Buckley is working with a publisher to produce a book on hazmat compliance for everyday use. She is a monthly guest on a Radio Show on Sirius XM146 called "Road Dog News." In her spare time she enjoys art classes, family activities and her dog, Brutus.
For further information, contact
www.starshazmat.com
.
About Strathmore's Who's Who Worldwide
Strathmore's Who's Who Worldwide highlights the professional lives of individuals from every significant field or industry including business, medicine, law, education, art, government and entertainment. Strathmore's Who's Who Worldwide is both an online and hard cover publication where we provide our members' current and pertinent business information. It is also a biographical information source for thousands of researchers, journalists, librarians and executive search firms throughout the world. Our goal is to ensure that our members receive all of the networking, exposure and recognition capabilities to potentially increase their business.