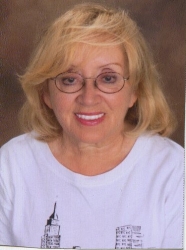 Fair Oaks, CA, May 05, 2017 --(
PR.com
)-- Donna A. Poplawski, MD of Fair Oaks, California has been recognized as a Professional of the Year for 2017 by Strathmore's Who's Who Worldwide for her outstanding contributions and achievements for over 40 years in the field of healthcare.
About Donna A. Poplawski, MD
Dr. Poplawski has over 40 years experience in the healthcare field. She is a Psychiatrist in Sacramento, California. She served with Kaiser Permanente from 1998 through 2015 and has been an independent physician contractor since 2015. Dr. Poplawski specializes in child and adolescent psychiatry. She is affiliated with the A.A.C.A.P.
Born in Warsaw, Poland, Dr. Poplawski obtained a M.D. from Akademia Medyczna in Poland in 1973. She did her Internship and Residency at the University of Iowa in 1996, and a Fellowship at the University of California, Davis in 1998. She is Certified in Internal Medicine, Internal Care and Anesthesia in Poland. Dr. Poplawski is a Diplomate of the American Boards of Adult Psychiatry and Neurology, and Child and Adolescent Psychiatry and Neurology.
Dr. Poplawski began her medical career in Poland and then spent 10 years under medical contract in Africa. She is extremely dedicated to working with and helping children and their families in the U.S. In her spare time she enjoys raising and showing Alpacas, reading, travel and theatre.
Dr. Poplawki states "..live with dreams..".
About Strathmore's Who's Who Worldwide
Strathmore's Who's Who Worldwide is an international advertising, networking and publishing company based in Farmingdale, New York. They are proud to be able to satisfy their clients and continue to have repeat clientele due to their longevity and pride in their products and services. The Owners strive to connect business professionals to enhance their contact base and networking capabilities so they can get the acknowledgment and publicity within their industries and beyond. The Strathmore family has been providing these valuable services for over two decades. They target executives and professionals in all industries to be featured in their publication and on-line directory. Industries include business, law, education, healthcare and medicine, fine arts, IT, government, science, real estate, entertainment and many more accomplished fields. Professional profiles are listed in an annual hardcover journal and in a detailed, searchable database on the website www.strww.com.