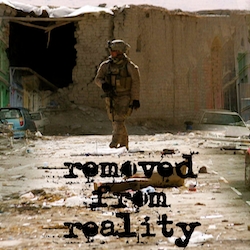 San Francisco, CA, April 26, 2017 --(
PR.com
)-- Removed from Reality: Afghanistan and back is a documentary feature that follows filmmaker and Marine Tyler Morris through his 2009 tour to Afghanistan, and the very personal journey of returning home. Tyler was permitted unrestricted access to film his experiences, but due to the legal grey areas involved in distribution, the film has been released direct to YouTube. The film depicts an intimate and uniquely honest view of what it is to be an Afghanistan Veteran.
The film can be viewed in its entirety at
https://youtu.be/Sq8WyCNHw1U
. No Live screenings are currently scheduled.
Tyler joined the USMC in 2003 during the beginning of the Iraq conflict, and went on his first tour to Djibouti Africa in 2006. It was that first tour that laid the groundwork that allowed filming in Afghanistan. As a member of 4th Light Armored Recon BN Tyler served 7 months in Afghanistan from October 2009 to May 2010.
While he was on the front lines of the conflict, Tyler was not engaged in direct combat, does not suffer PTSD, and now wants to bring awareness to the other side of being a veteran- Post-Traumatic Growth (PTG).
"The War didn't f*** me up. It got me right." Tyler explains in his closing monologue.
Tyler studied Cinema at SFSU, and has worked for many years in film and video post production. Removed from Reality is his first film, and quite possibly his last. As the film explains, Tyler's experience in Afghanistan inspired a career change into video games. ARG Zombies is a location based zombie survival RPG began in 2012. It has been described as "Pokemon GO, but Zombie survival instead of catching Pokemon." Tyler not only shot and edited the documentary, but also programmed the currently available version of the game. More information is available at argzombie.com.