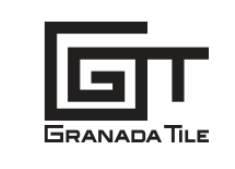 Las Vegas, NV, April 27, 2017 --(
PR.com
)-- Granada Tile is a Los Angeles-based cement tile manufacturer that specializes in handmade custom designs and ships its products to clients worldwide.
"The HD Expo is a great center for us to meet with designers and architects in hospitality that are looking for innovative concepts," says Melanie Stephens. "We will be showcasing our expanded tile color palette and our new products so visitors to the booth will have the opportunity to see these first hand and ask us about customizing the product to their specific space or project. Events like the HD Expo are where we really shine because we have a unique, craft product that can be used in a variety of settings and applications."
Granada Tile will have a 20-by-20-foot booth at the HD Expo, booth number 1437. In its booth, Granada plans on displaying a combination of new and classic products like the Echo collection encaustic tile patterns and the new low-relief tiles that will be displayed in a spectrum style to emphasize the expanded color palette.
Granada Tile's expanded Minis Collection of modern cement zellige will be displayed on 20 feet along the interior of the booth. Across from the Minis Collection, on two 10-foot walls will be the Andalucia Collection (including a cement tile Matisse mosaic) and new Rustico-Milano designs by Designer Erin Adams.
Attendees can visit the Granada Tile booth number 1437 on any of the three HD Expo days during show floor open hours as follows:
· Wednesday, May 3 from 9:30 a.m. to 5:00 p.m.
· Thursday, May 4 from 9:30 a.m. to 5:00 p.m.
· Friday, May 5 from 9:30 a.m. to 2:00 p.m.
The 2017 HD Expo is expected to bring together more than 10,000 designers, architects, hotel owners and operators, developers, specifiers and purchasers. Additionally, more than 800 hospitality design manufacturers and product providers are expected to exhibit. Advantages of attending this show include access to industry leaders during networking events, hearing from exclusive speakers and CEU credits that can be earned by attending one of the fully accredited conference sessions.
The Hospitality Design Exposition & Conference was established in 1992 and has been presented annually by Hospitality Design magazine. The 2017 HD Expo will take place at Mandalay Bay, 3950 Las Vegas Blvd, South from May 3 to the 5th. For more on this show, visit
www.hdexpo.com
.
For more on Granada Tile, visit its HD Expo booth 1437, or visit https://www.GranadaTile.com.
About Granada Tile
Based in Los Angeles, Granada Tile creates sensational, handmade, eco-friendly cement and concrete tiles. Working closely with architects and designers, Granada Tile strives to capture the customer's creative vision through cement tile. Top tier designers and architects (including Tihany Design, Zeff Design, BAMO, Shubin + Donaldson, and Bestor Architecture) have selected Granada Tile for their resorts, spas, restaurants, and offices. Homeowners and interior designers have chosen Granada Tile for their kitchens, bathrooms, living rooms, patios on the floors and walls. While producing cement tiles at the family's production facility in Nicaragua, Granada Tile lives up to its commitment to be environmentally friendly by managing resources responsibly and not contributing to landfills or using toxins. For more information visit us at
https://www.GranadaTile.com
or call us at 1-213-788-4238.