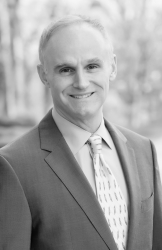 Kansas City, MO, May 05, 2017 --(
PR.com
)-- DataFile Technologies, a leader in health information management solutions, today announced Chris Berland has joined the company as Chief Financial Officer. The new post was added to the leadership team to provide a dedicated focus on financial strategy, planning, processes and systems. Berland's appointment to the CFO post comes as the company continues to expand its footprint in a rapidly growing industry.
Berland's background in health IT with Allscripts, an EHR/practice management platform, along with prior experience working in growth stage companies, makes him an ideal fit for the leadership team at DataFile. The combination of Berland's experience and his entrepreneurial approach to financial management enables him to pursue DataFile's aggressive growth goals while balancing day-to-day financial leadership responsibilities.
Prior to his new role with DataFile, Berland worked as Chief Financial Officer for OpenMobile, a Boston-based early-stage technology company that developed software to support Android application developers in expanding their revenue opportunities within the mobile market. A graduate of Kansas State University and native of Manhattan, Kan., Berland saw DataFile not only as a unique opportunity within the health IT industry but also a chance to return to the Midwest.
"With my Midwest mentality, this opportunity was very appealing to me. I'm excited to join a company that's been built on integrity and hard work," said Berland. "Janine is an exceptional CEO who has compiled a management team with a proven track record and has made it a mission to create a fun and entrepreneurial environment that cultivates winning. I believe my background and financial acumen will supplement the existing team's skills, and together we will propel the company to the next level of growth."
CEO Janine Akers shares in the enthusiasm. "It's an exciting time for our company," Akers commented. "Not only are we positioned for exciting growth in health IT, but we continue to attract top talent to our team, from the executive to implementation levels. With the addition of Chris and the depth of knowledge he brings to our team, we look forward to continuing our path of growth."