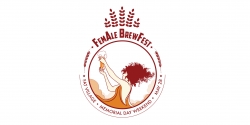 Fort Lauderdale, FL, May 11, 2017 --(
PR.com
)-- Representing South Florida's first beer festival celebrating women, the 1st annual FemAle Brew Fest has added an incredible list of participants. Presented by the Fem Collective, FemAle Brew Fest will offer attendees unlimited samples of beer, ciders and meads all while listening to the sounds of some amazing musicians.
"Up till now there has not been an event like this in South Florida where people can sample such an expansive and unique assortment of beers from breweries run by women. The uniqueness of the FemAle Brew Fest is what makes it a marquee event for the industry," said Frances Antonio-Martineau, Festival organizer and CEO of Fem Collective. "We're excited to put on this one of a kind event that provides a platform for celebrating these women that are breaking the beer glass ceiling."
The 6,000 square-foot warehouse in the famed Fat Village Arts District will be filled with breweries, vendors, art and live music including:
Breweries: Santa Cruz Mountain Brewing // Accomplice Brewery & Ciderworks // Great Divide Brewing // Legacy Caribbean Craft Brewery // Grimm Artisanal Ales // Ballast Point Brewing Company // Barrel of Monks Brewing // Lagunitas Brewing Company // Black Cauldron Brewing // Islamorada Beer Company // Swamp Head Brewery // Jester King // MIA Beer Company // New River Brewing.
Music: Dj. LaTrice Perry, Hypergoods, Chloe Donaldis
Art: Teepop
Vendors: Houblon Wynwood // The Style Bar // Lola the Baker // Robin's House of Tea // Black Orchid Soap Company // Brewtiful // Dora's Greek Bakery // Sugarluxe Society // The Wander Shop.
Food: DeLa Cruz Delights, JEY Group, Temple Street Eatery.
Sponsors: Fat Village Arts District // UniteUs Group // Choose954 // New Times // Yelp // Kind Healthy Snacks // 102.7 The Beach // Prosperity Brewers // Red Carpet Social Events // Progressive Distribution // Laser Wolf // Local Blip.
"FemAle Brew Fest will give beer lovers the chance to meet and mingle with the women behind the brands," added Antonio-Martineau. "In the VIP area attendees will get the opportunity to Meet the Experts and partake in cuisine prepared by local female chefs paired with pours by Jester King and Grimm Artisanal Ales."
FemAle Brew Fest will take place on Memorial Weekend - Sunday May 28 at Fat Village Arts District in Fort Lauderdale. For more information about FemAle Brew Fest and a complete list of sponsors, visit the FemAle Brew Fest website. Follow FemAle Brew Fest on Facebook, Twitter and Instagram (@femalebrewfest).
Event Specifics:
VIP: 1:00pm – 2:00pm (limited to 100)
General Admission: 2:00pm – 4:30pm
Food Pairings: 2:00pm - 2:30pm
Music Schedule: Dj. LaTrice Perry (1pm - 2pm), Chloe Donaldis (2pm - 2:30pm), Dj. LaTrice Perry (2:30pm - 3:30pm), Hypergoods (3:30pm - 4pm), Dj. LaTrice Perry (4pm - 5pm).
VIP Tickets: $35 pre-sale, $40 Regular admission and $50 at the door
General Admission: $25 pre-sale, $30 Regular admission and $35 at the door.
Designated Driver: $10, $15 at the door.
Tickets available at: http://www.FemAleBrewfest.com
Location: Building 517
Organizers:
Main Organizer: Fem Collective
Co-Organizer: UniteUs Group
Location Sponsor: Fat Village Arts District
About Fem Collective
Fem Collective is a community of women collectively supporting the missions, issues and ambitions of women through networking and events.