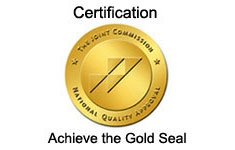 New York, NY, May 12, 2017 --(
PR.com
)-- Member Assistance Programs for unions typically handle member benefits for members and their families. Bright Futures Addiction Treatment Centers offers their hand for help with the overwhelming need for drug and alcohol treatment. Bright Futures Addiction Treatment Centers is a Men's drug and alcohol rehab program based in Boynton Beach, FL. Bright Futures Addiction Treatment Centers are Joint Commission Accredited and licensed by the Department of Children and Families. Bright Futures Addiction Treatment Centers have helped many individuals and families through the battle of addiction to regain their lives and identity. Their intensive extended care program breaks through the barriers to change lives forever. Bright Futures provides a comprehensive continuum of care, with services from intervention to detox and residential treatment to outpatient and sober living. Their
addiction treatment centers
provide a safe, structured environment in which individuals learn how to thrive while maintaining recovery.
Bright Futures Addiction Treatment Centers primary focus is to provide a safe environment for Union Members to recover with strict guidelines for discharge so they can go back to their jobs within 1 to 3 months. The importance of a member to a union is unparalleled. It's extremely important that a union maintains the overall health and wellness of its members. Hence why, they provide Employee Assistance Programs and healthcare benefits to their members. Bright Futures understands that as a drug and alcohol treatment center, they are only one spoke on the wheel of the overall inclusion of benefits for the members of the union. However, substance abuse and mental health is an important facet to the overall health and wellness of union members. Union Members on the job site know that they need to be on point 100% of the time or people get injured. If a union member is struggling with drugs and alcohol they want to be there to help regardless of union size or type.
Some of the Unions that Bright Futures works with already are The Carpenters Union, The Pipe Fitters Union, Sheet Metal Workers Union and the PA Laborer's Union. They provide a safe and effective treatment plan based on the individual as well as the family involved. Their primary aim is to get them healthy and aware of the solution for the drug and alcohol problem and guide them in the direction of long term recovery.
Learn More About Bright Futures Residential Partial Hospitalization Program: https://brightfuturestreatment.com/residential-addiction-treatment/
Learn More About Bright Futures Intensive Outpatient Addiction Program: https://brightfuturestreatment.com/outpatient-addiction-treatment/