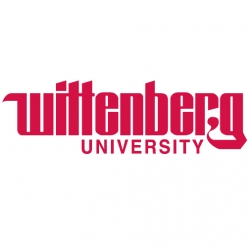 Springfield, OH, May 16, 2017 --(
PR.com
)-- Wittenberg University is currently accepting applications and enrolling students in its upcoming August Master of Science in Analytics cohort. Geared toward developing data-savvy problem solvers, this 12-month program provides students with deep analytical skills. It also provides a thorough understanding of how to best use data to meet the needs of an organization's stakeholders and solve their biggest problems.
Accredited by the Higher Learning Commission, Wittenberg's Analytics program offers students the only full-time, blended graduate analytics program in the United States, allowing students to maintain career and family obligations throughout their education. The program's cohort model balances immersive monthly residency sessions on campus (three consecutive days per month) with online coursework. The program also includes a year-long project in which each student tackles a significant problem that is both relevant and of great personal or professional interest. The cohort experience allows every student to leave the program with clear evidence of professional readiness to secure a job or to advance within his/her field. The curriculum has been built to simultaneously develop students' skills in design thinking, data analysis and contextual awareness – yielding the perspective needed to lead teams, understand problems and make better decisions.
Tom Kaplan, Dean of Wittenberg's School of Graduate and Professional Studies and the program's Director, says, "The capstone projects of our current students are actionable and respond to problems that are challenging and relevant. One student is using data from his firm, a global feed manufacturer, to optimize food design for various types of animal feed in different regions of the United States. Another is working with millions of records provided by a national disease prevention organization to enhance the ability of physicians to diagnose a common disease sooner, a disease the student has in common with those they seek to help. Two other students are working to better align resources with those suffering from hunger and homelessness. All students in our current cohort are chasing solutions to problems that are more worth chasing than we ever anticipated. They are on the verge of adding more value than most would expect from any graduate capstone project. We could not be more pleased."
For more information or to apply to Wittenberg University's Master of Science in Analytics program, visit www.wittenberg.edu/analytics.
About Wittenberg University
Named one of Forbes' Top 50 Most Entrepreneurial Colleges and a PayScale Top 10 Business School for mid-career alumni earnings, Wittenberg is a nationally-ranked university for the liberal arts and sciences affiliated with the Evangelical Lutheran Church in America. A leader in providing an active, engaged learning environment defined by excellence in academics, innovation, student success, service and athletics, Wittenberg has repeatedly been recognized by the Princeton Review for its professor accessibility, superior classroom experience and longstanding commitment to sustainability. Additionally, the University currently has more Ohio Professors of the Year than any other four-year institution in the state, and recently earned a spot on the "Best Buy" list in the 2017 Fiske Guide to Colleges. For more information, visit www.wittenberg.edu.
Note to editors: For more information, news and perspectives from Wittenberg University, journalists and analysts may call 937.327.6412. Web links, telephone numbers and titles were correct at time of publication, but may have changed.