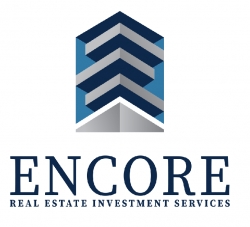 Farmington Hills, MI, May 19, 2017 --(
PR.com
)-- Brandon Hanna, Deno Bistolarides and Ryan Vinco announced the opening of the investment brokerage firm, Encore Real Estate Investment Services 90 days ago and since the three partners and their core team produced 46 closings totaling over 120 million dollars in transactional volume.
Managing Partner Deno Bistolarides attributes the success to his team and their work ethic "we are blessed to have a tremendously hard working team of agents and support staff, we are having a lot of fun and are passionate about the business."
Encore continuously keeps an accurate pule on evolving market trends, the 46-property sample of transactions has been a mix of freestanding single tenant net lease deals; drug store (9), auto parts store (6), dollar stores (4) fast food (5), bank branch (4) and convenience stores (3). Brandon Hanna, National Drug Store Practitioner and Managing Partner of Encore reflects "the demand is still there, the single tenant market remains strong - 1031 buyers, all-cash investors, foreign capital, even the larger funds and REITs seem to be aggressively looking while all eyes remain focused on the 10-year treasury and fed fund rate."
That said, the firm has also experienced an increase in the multi-tenant retail sector having closed ten shopping centers in the $3-$12 million range during the same period. "Despite all the negativity in the retail sector regarding the threat of online shopping to the brick and mortar stores, there seems to be an uptick in multi-tenant retail volume. Lending remains very attractive for these deals and investors are attracted to the higher yields as single tenant caps rates remain compressed," said Ryan Vinco, Managing Partner of Encore REIS.
About Encore REIS:
Encore Real Estate Investment Services is dedicated to assisting clients in the acquisition and disposition of net leased and multi-tenant retail properties across the United States. We provide advisory and brokerage expertise with the highest level of commitment and attention to detail, which ensures a higher assurance of closing and a faster turnaround time as each client is assisted and advised on strategic exit and entrance strategies aimed at achieving their investment goals.
Led by Principals Brandon Hanna, Deno Bistolarides the team of distinguished brokers have evaluated, listed, sold and marketed over $5 Billion dollars' worth of investment restate nationally. We have a combined track record of investment real estate sales experience spanning 50 years. Through this experience, we continue to execute transactions on behalf of some of the most prominent developers, institutions and private investors in the industry. As such, we continue to build long-term relationships with the leaders in the investment community and grow our global database of investors and developers, which enables us to provide our clients with real estate investment services that are unmatched in the industry. We are results oriented - our advisors all have a shared vision of excellence and commitment to ensuring we are meeting our client's needs above all else.
www.encoreinvestmentrealestate.com