Moo Yea Do Martial Art to be Taught at International Fighting Arts Training Facility Located in Murrieta, California Beginning June 1, 2017
A new martial arts training facility located in the beautiful City of Murrieta, California, has been approved to teach the art of Moo Yea Do. Literally translated to mean "The Way (or path) of Discipline." Moo Yea Do is a martial art form created by its founder World Grandmaster "Tiger" Yang in 1980. It is a synthesis of techniques useful today, but based in the principles of older art forms like Tae Kwon Do, Hap Ki Do, and Kung-Fu.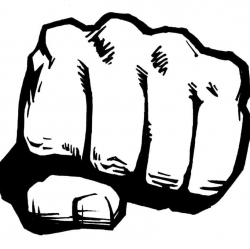 Murrieta, CA, May 20, 2017 --(
PR.com
)-- Moo Yea Do emphasizes mental training with demanding physical training to achieve the union of the mind and body. Students that continue to train will become healthier, disciplined, confident, and respectful. Through training, students begin to understand the potential that comes from a disciplined mind coupled with a strong body and healthy lifestyle.
Moo Yea Do combines Karate, Aikido and Hap Ki Do, Kung-Fu, and Tae Kwon Do, to create a highly effective and unique martial art, which was created by Grandmaster Tiger Yang (http://www.mooyeado.net), who is a two-time World Tae Kwon Do champion, as well as a movie actor. Moo Yea Do is a highly-respected art, having created UFC fighters and other effective martial artists. Grandmaster Tiger Yang is one of only a few people in this world that holds the title of 10th degree (Grandmaster), and is a retired movie actor.
International Fighting Arts (www.internationalfightingarts.com) head instructor (Sabum Nim) Joe Swinburg who has been studying Moo Yea Do for over 20 years, and is a 3rd degree black belt in the art of Moo Yea Do, is helping further grow this art at the facility. Mr. Swinburg having an extensive background in several arts, has been focused strictly on Moo Yea Do for most of his adult life. "To be able to teach and share the art of Moo Yea Do, has been a dream of mine for many years now. It is such a humbling experience to have the blessing of Grandmaster Tiger Yang, and Headmaster Paul Yang to be allowed to move forward and formally teach here in Murrieta, California." Grandmaster Tiger Yang's facility is located in Fullerton, California. Please visit http://www.mooyeado.net/ to learn more about Grandmaster. Headmaster Paul Yang, brother of Grandmaster Tiger yang, facility is located in Norco, California. Please visit http://www.mydnorco.com/ to learn more about Headmaster Paul Yang.
Currently, International Fighting Arts (www.internationalfightingarts.com) is accepting enrollment for their Saturday class. Each class is 1.5 hours, and the first class starts at 12pm. They are located at 26658 Jefferson Avenue Suite 104, Murrieta, California 92562. They can be reached at 619-663-7508, or via their website, or via their Facebook page located at www.facebook.com/internationalfightingarts. Tuition is very reasonable, and the facility is absolutely gorgeous, with adequate seating for parents and guests, along with top of the line training equipment. A very unique martial art, that has many benefits not only physically, but mentally as well, and is tailored to both adults and children. Please visit International Fighting Arts to learn more. You won't be disappointed.
Contact
International Fighting Arts
George Rapciewicz
619-663-7508
www.internationalfightingarts.com

Contact