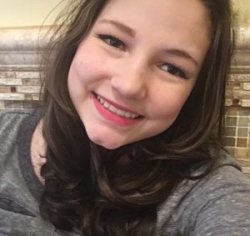 Bel Air, MD, May 23, 2017 --(
PR.com
)-- AutoWeb Technologies, a national web design and digital marketing firm, has launched the Pray for Macey fundraising and awareness website at
www.prayformacey.com
. Macey Brietenback, 15, of Bel Air will be competing for the title of Miss Maryland Teen USA 2018 on October 27th - 29th at the Bethesda North Marriott Hotel & Conference Center in North Bethesda MD. Miss Brietenback is the daughter of retired Baltimore City Police Officers Tim and Mickey Brietenback.
Macey suffers from a rare Visceral Myopathy called Pseudo-Obstruction Motility Disorder, which is an incurable condition. She has had over 70 surgeries, suffers daily with constant pain, and has spent most of her life in hospitals. Despite the odds, she is determined to fulfill her dream of competing in a pageant and she will see this dream realized this fall before she undergoes a last option surgery that could be fatal.
Participating in the pageant requires sponsorship. The family lacks the funds to make this happen for Macey due to their medical financial burden. The site is being donated by AutoWeb Technologies in order to accomplish their fundraising goals. They are asking for donations from family, friends, community businesses, and leaders to sponsor Macey and help meet this financial obligation as well as make this experience special.
Donations will help pay for:
* Her expenses during the three-day, two-night program, including food and lodging at the beautiful North Bethesda Marriott on October 27-29, 2017 as well as a hotel room for her family and her nurse who will have to accompany her.
* Her wardrobe and accessories needed during the competition.
Each contestant has a wardrobe to prepare and countless small details to complete. Your assistance with sharing Macey's story will help her accomplish her goal and raise the funds she needs.
"This is a special story about a very special young lady and her dream. Her story and her strength are quite extraordinary. To be part of it, in this very small way has been an honor," reports Ben Vaughn, senior project manager with AutoWeb Technologies.