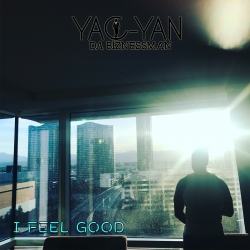 Atlanta, GA, June 02, 2017 --(
PR.com
)-- Yac-Yan Da Biznessman releases visuals for his new single "I Feel Good." He picked this song as the next single because of it's positive vibe. "I just felt like the song would make people feel good, the same way it does me every time I play it," says Yac-Yan. The track was produced by SwiftBeats a well established music producer in the UK. This unique collaboration gives the song a worldly sound. The video was directed by Fray Wall of Visual Vinyl. The song and video combine in a harmonious way which leaves the viewer feeling good.
Video Link
youtu.be/spXAGauYvHU
For further review of all Yac-Yan Da Biznessman's music and videos please visit
www.naysaymusic.com
.