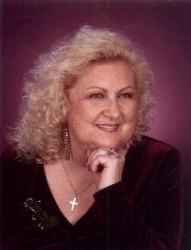 Liberty, PA, June 06, 2017 --(
PR.com
)-- Baiba L. Kreger, Ph.D. of Liberty, Pennsylvania has been honored as a VIP Member for 2017 by Strathmore's Who's Who Worldwide Edition for her outstanding contributions and achievements for 32 years in the fields of education and publishing.
About Baiba L. Kreger, Ph.D.
Dr. Kreger is retired from the education field. She taught English, Computers, Elementary Education and Language Arts. She was nominated for Teacher of the Year. Currently, she serves as an Author writing non-fiction literature. She writes short stories and does public speaking. Dr. Kreger has written one book, "My Heritage, My Destiny." She writes articles for the Wellsboro Gazette, and writes the monthly church newsletter, The Parish Voice, at Liberty Valley Lutheran Parish.
Born in Latvia in Europe, Dr. Kreger obtained a B.S. in Education in 1972 and a M.Ed. in 1975 from Mansfield University in Mansfield, Pennsylvania. She obtained her Ph.D. in Curriculum and Supervision from the University of Pittsburgh in 1988. She enjoys her involvement with the Friday Club (writers and speakers), the Garden Club and the Book Club where she spends her time gardening, reading, writing, and conducting community activities and outreach.
For further information, contact www.baibakreger.com.
About Strathmore's Who's Who Worldwide
Strathmore's Who's Who Worldwide is an international advertising, networking and publishing company based in Farmingdale, New York. They are proud to be able to satisfy their clients and continue to have repeat clientele due to their longevity and pride in their products and services. The Owners strive to connect business professionals to enhance their contact base and networking capabilities so they can get the acknowledgment and publicity within their industries and beyond. The Strathmore family has been providing these valuable services for over two decades. They target executives and professionals in all industries to be featured in their publication and online directory. Industries include business, law, education, healthcare and medicine, fine arts, IT, government, science, real estate, entertainment and many more accomplished fields. Professional profiles are listed in an annual hardcover journal and in a detailed, searchable database on the website www.strww.com.