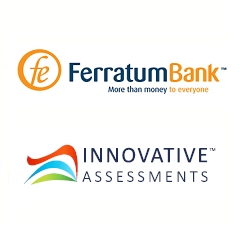 Stockholm, Sweden, June 05, 2017 --(
PR.com
)-- Ferratum Bank p.l.c. has signed a partnership agreement with Innovative Assessments International, Ltd. ("IA") that will promote greater financial inclusion by helping extend more credit to Ferratum's clients.
Ferratum Bank has integrated IA's Worthy Credit scoring solution into its online loan application procedures. This partnership follows a successful pilot study between the two companies that was carried out in Spain, wherein Worthy Credit scores assessed unique aspects of customers' credit risks and managed to improve the bank's prediction of loan payment delinquencies.
According to Gabriela Ayres, Head of Business Decision Support at Ferratum, "Ferratum is extremely satisfied with the results from IA so far, which allows us to approve more loans, and we are excited about the value its solution can bring to our customers and the company."
"We are honored to collaborate with Ferratum Bank, a leading international lender and a truly innovative organization. Mostly, we are proud to be a part of helping more good people gain access to the affordable credit they deserve." – Dr. Saul Fine, CEO of Innovative Assessments.
About Ferratum Bank
Ferratum Bank p.l.c., is a subsidiary of Ferratum Oyj. Ferratum is an international provider of consumer and small business loans, distributed and managed by mobile devices. Founded in 2005 and headquartered in Helsinki, Finland, Ferratum is a pioneer in the fields of financial technology and mobile lending and has expanded rapidly to operate in 24 countries. Ferratum's customers utilize digital media to apply for consumer credit in amounts varying between EUR 25 and EUR 20,000 and small businesses installment loans up to EUR 100,000 with a term of six to twelve months. Led by its founder, Jorma Jokela, Ferratum has more than 1.6 million active and former customers who have been granted one or more loans in the past (as at March 31, 2017). Ferratum Group is listed on the Prime Standard of Frankfurt Stock Exchange under symbol "FRU." For more information, visit www.ferratumgroup.com.
About Innovative Assessments
Innovative Assessments (IA) is a fintech company that uses psychometrics to assess creditworthiness based on a borrower's personal character. IA's patent pending technology measures key traits that are related to responsible borrowers' behaviors, above and beyond their financial abilities or credit histories. IA's solution has been validated internationally, and augments financial credit scores, allowing for increased loan approvals among the underbanked. www.iassessments.com