ICC Turnkey and Forsyths Announce Cooperation to Provide Turnkey Services to Distilling Industry
ICC Turnkey, with headquarter in St Louis, and Forsyths, a Scottish still maker are joining to offer state-of-the-art equipment and turnkey design/built services to the distilling industry in the Americas.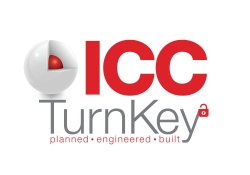 St Louis, MO, June 13, 2017 --(
PR.com
)-- ICC Turnkey and Scotland-based Forsyths Ltd will join in cooperation to provide turnkey services to the distilling industry and combine years of expertise in the manufacture and design of distilleries in the UK, Ireland and the US. Through this cooperation, ICC Turnkey and Forsyths will offer state-of-the-art equipment and turnkey design/build services in the Americas.
"ICC Turnkey looks forward to expanding upon our successful portfolio of distillery design/build projects and is excited to join in cooperation with Forsyths to provide our clients with thorougly engineered, cost-effective and fit for purpose solutions," said Alex Alexandrov, President, ICC Turnkey. "We continually seek opportunities to offer our customers value, expertise, and best-in-class technology and the cooperation with Forsyths further enables this goal."
ICC Turnkey specializes in design-build services resulting in efficient facilities with the lowest total cost of ownership and recently provided design/build services for three large greenfield distillery projects in the US including Balcones, Templeton Rye and Angel's Envy.
Forsyths Ltd is the fabrication arm of the Forsyth Group based in the North East of Scotland with two primary areas of business including Oil & Gas and the alcoholic beverage industry. Forsyths supplies equipment and solutions to both domestic and international markets for spirit producers.
"Forsyths is looking forward to working in cooperation with ICC Turnkey," said Richard Forsyths, Sr. "The combination of expertise from our two organizations will provide many opportunities to build upon our success in the distilling industry."
ICC and ICC Turnkey are providers of engineering and management consulting services. Headquartered in St. Louis (USA) the ICC group offers a wide range of services –from greenfield factory design to here-and-now production line adjustments. Learn more at http://icc-inc.net/industry/brewing-distilling/
Forsyth Group was founded in the late 1800s by coppersmith Alexander Forsyth and since those early days, the company developed its experience in carbon and stainless steels for the distilling and oil and gas industries with the highest level of craftsmanship. Over the years, technology has changed within the industry but grassroots traditions have remained as a base to ensure continuous high standards of quality. Fourth generation, Richard E. Forsyths, continues to lead this legacy. Learn more at www.forsyths.com.
For media inquiries, please contact Sara Bouffard:
sara@bouffardgroup.com
| 713.540.7500
Contact
ICC Inc
Sara Bouffard
832-431-8255
icc-inc.net

Contact
Multimedia
Word Format Press Release - ICC Turnkey joins in cooperation with Forsyths a Scottish still maker