Shark Tank Success "Nuts 'n More" Bringing Innovative High-Protein Spreads to the Middle East
Healthy Nut-Spread Company Enjoys Sweet Success in Global Market.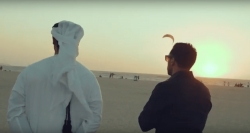 East Providence, RI, June 28, 2017 --(
PR.com
)-- Mark Cuban and Robert Herjavec-backed
Nuts 'N More
, a leading healthy nut-spread and supplement brand, has announced its expansion into the Middle East. This growth is the latest step in a journey that has taken the business from the back kitchen of a bakery, to a globally-recognized name.
The first high-protein spread to launch on the mass-market, Nuts 'N More has enjoyed a meteoric rise to the top in North America. After an appearance on ABC's Shark Tank, where they secured a deal with entrepreneur power-houses Mark Cuban and Robert Herjavec, Nuts 'N More has become one of the best-selling products at health-store giant GNC. The expansion into the Middle East will allow Nuts 'N More to bring consumers around the world industry-leading nut-spreads, supplements, and powders.
Peter Ferreira, Founder and CEO at Nuts 'N More, said, "10 years ago I would never have imagined we'd be standing in Dubai, selling thousands of jars of Nuts 'N More. The Middle East is huge right now, and it opens strong avenues for our continued expansion across the world. We've come a long way, and the opportunities are endless. We are truly blessed."
The road to the Middle East began 4 years ago for Nuts 'N More, with a purchase order from Kuwait. Now, Nuts 'N More is distributing in Oman, Kuwait, Saudi Arabia, Bahrain, Qatar, and the United Arab Emirates. They have found the Middle East market extremely receptive to their highly-praised line of nutrient-dense nut-spreads, and are ready to pursue the new opportunities this expansion will offer their customers.
About Nuts 'N More: Founded in 2010 by Peter Ferreira, whose vision was to provide fitness-conscious consumers with a delicious, nutrient-dense nut-spread to support their active lifestyles. After securing a deal with Mark Cuban and Robert Herjavec on Shark Tank, Nuts 'N More has sold millions of their healthy nut-spreads around the world. Find out more about
Nuts 'N More
.
http://nuts-n-more.com
Contact
Nuts 'N More
Peter Ferreira
844-413-2344
nuts-n-more.com

Contact
Multimedia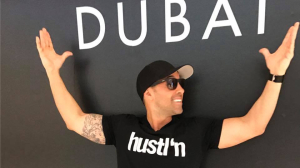 Healthy Nut-Spread Company Enjoys Sweet Success in Global Market