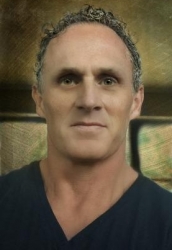 Springdale, AR, June 23, 2017 --(
PR.com
)-- About Monte Johnston
Monte Johnston was born in Fort Smith, Arkansas. He is currently the owner of Automatic Auto Finance
(AAF)
in Springdale, Arkansas. Mr. Johnston earned his B.A., Magna Cum Laude in Finance at the University of Arkansas, Sam M. Walton College of Business, and graduated as Outstanding Student of Finance (1992). He interned with Stephens Inc. Investment Bankers in Little Rock. After his internship with Stephens Inc., he pursued his desire to build and lead his own business. He began by operating A&C Services, a temporary employment agency in Fort Smith. This was followed by a partnership to launch an international food brokerage company, Alliance International, in Fayetteville. In 1997, he established Automatic Auto Finance
(AAF).
In addition, he is heavily involved in the residential construction business in Northwest Arkansas. He and his business partner have owned and operated Signature Builders, Inc. for more than a decade. They develop land and construct an average of 50 homes a year. His newest challenge is the Medical Marijuana (MMJ) Industry. He is in the process of partnering with Green Leaf, LLC to form Green Alternatives, LLC in Oahu, Hawaii (expecting to receive one of only eight licenses to be awarded in 2016.) His objective is to legally provide our Wounded Warriors with an alternative to the medications that are currently available. The intent is to provide pain medications that do not create addictions that only prolong and increase the physiological scars to the physical and mental ones they already experience. He feels strongly and is deeply committed to this generational opportunity. Mr. Johnston has demonstrated that leadership and know-how can run in families. His family has been connected to the farming community in Arkansas his entire life. Following in the skilled footsteps of his heritage, he has thrived in the business start-up world and developed an impressive portfolio.
Automatic Auto Finance
(AAF)
based in Springdale, Arkansas has multi-location dealerships and offers customers with credit challenges the opportunity to purchase and finance reliable vehicles on site. The company's sales model was paired with a solid related finance company (Jorja Trading, Inc.) which has been in operation since 1997 and is continuing its success. In addition to his Lifetime VIP status, he was named
Professional of the Year (2017) in Automotive Sales and Management
by Strathmore's Who's Who and was once honored as a leading business professional under the age of 40 in Northwest Arkansas. He has also appeared regularly as panelist and speaker with the National Alliance of "Buy Here Pay Here" dealers. Mr. Johnston's time off from his numerous business ventures is spent in personal training and, most of all, spending time with his family, including his beloved daughters.
About Strathmore's Who's Who
Strathmore's Who's Who publishes an annual two thousand page hard cover biographical registry, honoring successful individuals in the fields of Business, the Arts and Sciences, Law, Engineering and Government. Based on one's position and lifetime of accomplishments, we honor professional men and women in all academic areas and professions. Inclusion is limited to individuals who have demonstrated leadership and achievement in their occupation, industry or profession.