Masterplans.com Launches New Site & Brand Campaign
Business plan company rebrands for first time in 14-year history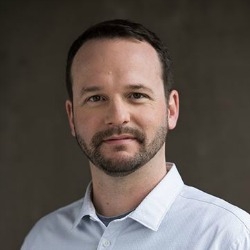 Portland, OR, June 20, 2017 --(
PR.com
)-- Masterplans, the business plan experts, today introduced a new website (
masterplans.com
) and logo as part of the first comprehensive brand refresh in the company's 14-year history. The redesigned site makes it easier for entrepreneurs to get help creating an expertly researched, custom business plan or pitch deck. The company even invested in a 60-second promotional video about the first (fictional) coffee shop on Mars (
masterplans.com/video
).
"We're excited to make it even easier for entrepreneurs who need a business plan that works," said Brent Butler, Masterplans' CEO. "The average person spends 250 hours trying to write one. And it's a struggle--crucial industry data is often behind a paywall. Masterplans saves business owners valuable time by developing expert business plans designed to set a company's course and get funding or investors. Our new site communicates that much more clearly."
Masterplans' redesigned site is cleaner and easier to navigate, so not only can business owners get help, but they can read tips and advice, getting a behind-the-curtain look at what goes into the best business plans. The new site features a blog, help center, featured immigration visa attorneys, and client testimonials. "A business plan is so integral to long-term success," Butler says. "Whether you create it yourself or trust it to the experts, we want business owners to develop better business plans."
About Masterplans: Masterplans is the industry leader and the only Inc. 500 business plan company. With more than 14 years' experience and over 16,000 business plans delivered, Masterplans provides best-in-class research, financial modeling, and strategic direction.
Contact
Masterplans.com
Holly Richmond
503-734-7100
masterplans.com

Contact