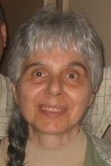 Greenfield, MA, July 25, 2017 --(
PR.com
)-- About Katherine J. Batsis
Kathi Batsis, as she is known to friends and loved ones, is the beloved wife of Dr. Andrew Batsis, as well as his official biographer. She has continued to keep his memory alive through the written word and with her ongoing efforts to reach a wider audience every day. Her now completed biography of Dr. Batsis – which also reads as a touching memoir of their marriage – is entitled, "Dr. Andrew Batsis, Husband! Dentist! Kiwanian! Santa Claus?" It is gaining momentum as one of the leading new works of nonfiction literature in its specific genre due to its high quality.
Katherine J. Batsis is a graduate of Lesley College and Simmons College, where she received her B.Ed. and L.S., respectively. Her expertise lies in writing, reading, researching, thinking, and library sciences. In her part time she enjoys international folk dancing, contra dancing, knitting, playing the piano, singing, learning French and practicing yoga.
Both Strathmore's Who's Who and America's Registry of Outstanding Professionals offer their full endorsement of Katherine Batsis' manuscript, "Dr. Andrew Batsis, Husband! Dentist! Kiwanian! Santa Claus?"
About America's Registry of Outstanding Professionals
America's Registry is a membership organization that gives its members the type of national recognition they strive for. Professional business people may join memberships, societies and organizations to develop business contacts, thus gaining image and credibility for themselves and their organization. As a powerful third party endorsement, America's Registry offers this kind of recognition for individuals on a national basis with the added benefit of instantaneous networking with the other members. Members are encouraged to welcome, network and assist each other whether they are in the same or an entirely different industry or profession. Being in America's Registry can be viewed by the members as a letter of introduction to all the other members.