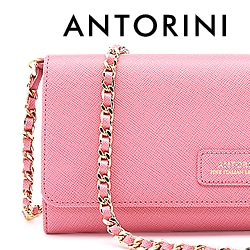 Naples, Italy, August 03, 2017 --(
PR.com
)-- ANTORINI is a brand of
luxurious fashion accessories
. The fashion collections are very popular with everyone who appreciates top quality. Imperfections are not welcome. Every product has been carefully designed and processed in detail. Whether you choose leather, silk, cashmere wool or silver, you will always be able to tell that the products are made of material of the highest quality and with maximum care.
Perhaps the best example of extraordinary ANTORINI products are its neck ties. The folded ties of the brand are famous for their absolute perfection. High-quality silk is used for production, and the ties are carefully hand-crafted and then hand-sewn. The result is impressive, and the ties are absolutely perfect in all respects.
However,
ANTORINI
is not only a brand of luxurious ties. The brand's fashion collection also includes beautiful ladies' scarves and and neck scarves. Each piece is the work of leading designers and refined to perfection. Women will appreciate the top quality silk and the sense of elegance as well as variations in wearing, especially with long scarves.
You can purchase ANTORINI luxury gifts at www.antorini.com