Krishen Iyer New Company Launch
Krishen Iyer re-brands Quick Link Marketing and launches Manged Benefits Services which is a marketing company promoting dental, life and health insurance leads as primary verticals.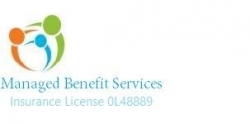 Fresno, CA, July 10, 2017 --(
PR.com
)-- This company will provide a new platform dialed in for brokers.
The company will concentrate primarily on two verticals: Health Insurance and Dental Insurance marketing and internet leads or prospects. There are plans to go into life insurance in late 2017. Here is a description of the new company platform and launch:
The platform includes a campaign and direct development system which provides users with dynamic campaign templates for capture pages and marketing tools. These capture pages have a high click through rate and are very appealing aesthetically. Using in-house developed strategies maximizes lead values by assuming the best possible match between lead and buyer.
Their system will be a multi layer marketing platform which provides multiple marketing streams from new organic to aged traffic. It compares user information across various databases to filter out low quality traffic and uses sophisticated verification and scoring system which verifies and rates leads in real-time. Now through this developing site, they will identify customers cost per acquisition needs, traffic needs, demographic needs and quality needs better than ever. With a system that can filter these things for the customer Manged Benefits' competitive cost will be apparent.
The platform is already being used in house with strategies on capture pages using pay per click and social media. Replicating their success, Manged Benefits sees publishers coming on to handle a network of buyers that is steadily growing with an average of 5 buyers a month. When the company site is launched new partners can come aboard online through the member portal.
"This differs greatly from the aged data marketing techniques that most centers are using. This makes our strategy unique and not easily duplicated," says Krishen Iyer, founder of Manged Benefits. Krishen Iyer is also the founder of a number of marketing firms over the last 15 years.
Managed Benefits plans to track the progress of this company and several others. Watch their coverage for more news on Iyer's Managed Benefits.
Contact
Manged Benefits
Jessica Newmont
559-213-3372
managedbenefit.com
Krishen Iyer can also be contacted at the same number 559-213-3372.

Contact