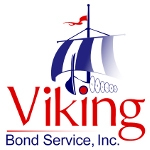 Phoenix, AZ, July 12, 2017 --(
PR.com
)-- The Vice President of Viking Bond Service, Inc., provider of license surety bonds to Florida motor vehicle dealers, Thomas C. Buckner recently attended the National Association of Surety Bond Producers 2017 Annual Meeting. This conference took place from April 23 to April 26 in Boca Raton, FL where the NASBP also celebrated its 75th anniversary.
The theme of the 2017 NASBP conference was "Building the Bonds of Surety - Honoring Our Past. Defining Our Future," which celebrated the history of the association and surety. The conference further updated the attendees on current industry topics.
Buckner's attended this conference as a member of the association and supported the opportunities it provided. "I was fortunate to attend this year's conference in Boca Raton," says Executive Vice President Thomas C. Buckner. "I especially enjoyed the state of the industry panel that featured experts from both the surety and agency side of the business, as well as the two incredible breakout sessions: Being Present in the Claims Process and Paperless Surety is Here - Don't Let it Pass You By – both topics that Viking Bond is greatly vested in."
The panelists for the claims session included CNA Surety, Swiss Re, Arkansas Highway and Transportation Department and Crossland Construction Co. It was a valuable session for Buckner as Viking Bond takes an active role in claims. The session focused on in-depth construction claim scenarios proved to be especially important.
Additionally, Viking Bond as leader in the paperless surety environment since its inception, found this topic interesting from a best-practices perspective. One theme of the session was how the paperless approach is beginning to be more accepted by the mainstream. Viking Bond is encouraged by this and anticipates that paperless will ultimately dominate the surety processing system.
NASBP was founded in 1942 and is the leading association and resource for surety bond professionals. Viking Bond supports the NASBP as a member because of the value they place on education, the innovative ideas that come from belonging to such a professional society and the learning opportunities that come from attending the annual meetings.
For more information on Viking Bond Service, Inc., visit
www.performancesuretybonds.com
.