Kathleen L. Johnson, MA, RMT Recognized as a Woman of Excellence by Strathmore's Who's Who Worldwide Publication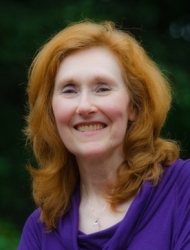 Bloomsburg, PA, July 14, 2017 --(
PR.com
)-- Kathleen L. Johnson of Bloomsburg, Pennsylvania has been recognized as a Woman of Excellence by Strathmore's Who's Who Worldwide for her outstanding contributions and achievements for over 20 years in the area of holistic and complementary wellness.
About Kathleen L. Johnson, MA, RMT
Ms. Johnson is the Founder of UniverSoul Heart, LLC, a holistic healing/wellness practice providing Reiki classes and sessions, crystal healing, past life exploration and spiritual guidance in Pennsylvania and beyond. She offers Reiki training workshops as well as healing sessions and also conducts past-life regression therapy sessions for clients interested in learning more about themselves at a soul level. She incorporates the use of crystal singing bowls and Shamanic practices in her healing and wellness sessions. Ms. Johnson conducts workshops on "Finding Your Life Mission," which help individuals gain a clearer understanding of their life purpose. She participates in Holistic Wellness fairs and events and offers presentations about Reiki at public libraries, support groups, and community centers. She has published several articles, and is currently working on others. Her affiliations include the National Certification Board for Therapeutic Massage and Bodywork (as an Approved Continuing Education Provider), Northeast Pennsylvania Reiki Connection (Co-founder), the Reiki Membership Association, the International Association of Reiki Professionals, Reiki Healing Association, and Reiki Rays. She is also a member of the Association for Research and Enlightenment, the International Between Lives Regression Network, the International Positive Psychology Association and Chi Sigma Iota, Omega Zeta Chapter (a Professional Honor Society). Ms. Johnson is also a proud supporter of the Shelter Animal Reiki Association.
Ms. Johnson obtained a B.A. in Psychology and a M.A. in Criminology from Indiana University of Pennsylvania and is a Certified Polygraphist. She is a Reiki Master Teacher in Usui/Holy Fire II & Kundalini Reiki, a Certified Past-Life Regression Therapist, and Certified Crystal Healer. Ms. Johnson previously served in law enforcement for two decades. She also has experience teaching undergraduate courses at Rowan State University and Salem Community College in New Jersey, and was also a Program Director of the Law Enforcement Academy sponsored by Salem County Technical Schools.
During her law enforcement career, Ms. Johnson's interest in humanity and the total human experience deepened, accompanied by an increasingly urgent desire to be of service, especially during those times when she was required to function as a counselor and confidant. Witnessing the devastating effect of crime released a deep need to help and assist in any way possible. Because of this awareness, Ms. Johnson accepted the guidance to follow her intuition and develop the necessary skills to facilitate holistic wellness in others.
As a Reiki practitioner, Ms. Johnson has had many experiences in which she was "instructed" how best to conduct a session. The most remarkable example of this phenomenon occurred during a treatment with a long-time client. Almost immediately, Ms. Johnson felt the presence of Master Jesus, who began sweeping his hands together over each of the client's chakras, starting at the sides, and bringing them together, like a tenting motion, and sweeping up. Then Ms. Johnson knew she was supposed to do that as well, which she did. This also happened at the client's feet, with Master Jesus demonstrating the action, and her following. When she asked what this was all about, she heard "Raising up the energy." Although she was initially confused by this reply, she soon understood - Holy Fire Reiki not only permeates the receiver's physical body, but must be actively swept up into the entire energetic field, where it can be most effective for individuals. Immediately following the session, the client spontaneously expressed a feeling of awe and reverence, stating that she felt Master Jesus' presence throughout the session, calming and comforting her, assuring her that all was well.
In her spare time, Ms. Johnson is actively involved in raising awareness of the benefits of Reiki, and is passionate about animal welfare and caring for Mother Earth. She and her husband are beekeepers, organic gardeners, and have 4 grown sons, 5 dogs, and a cat. She also enjoys writing and has published several articles about Reiki and spirituality.
"We are not human beings having a spiritual experience; We are spiritual beings having a human experience." - Fr. Pierre Teilhard de Chardin (1881-1955), French Philosopher and Jesuit Priest
For further information, please visit
www.universoulheart.net
, or contact Ms. Johnson at kjohnson@universoulheart.net.
About Strathmore's Who's Who Worldwide
Strathmore's Who's Who Worldwide highlights the professional lives of individuals from every significant field or industry including business, medicine, law, education, art, government and entertainment. Strathmore's Who's Who Worldwide is both an online and hard cover publication where we provide our members' current and pertinent business information. It is also a biographical information source for thousands of researchers, journalists, librarians and executive search firms throughout the world. Our goal is to ensure that our members receive all of the networking, exposure and recognition capabilities to potentially increase their business.
Contact
Strathmore Worldwide
Susan Perrault
516-677-9696
www.strathmoreworldwide.com
Syndi Reibman

Contact