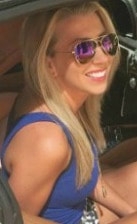 Detroit, MI, July 18, 2017 --(
PR.com
)-- Picture a Big Three automaker showcasing 14 new models in a single model year.
Nothing seems impossible for the small, but dynamic collective of professionals sponsoring academic achievement called Stellar Scholars. Books, of course, are a natural offshoot of their high school- and college-level literary competitions and for their free story links to readers' loved ones from Stellar Romance and Saints and Scholars.
The page visits, accomplished largely by word of mouth (and now with growing social networking) have already passed 224,000 although the Stellar Romance site itself has barely been around for fifteen months.
Moreover, the range of their upcoming titles and subject matter continues to be remarkable.
"Star High IV," five years in its eagerly anticipated conclusion, arrives in July. Can the live-action or animated theater release be far behind? Orders are already being processed at Royal Fireworks Press from the Star High Chronicles' ardent readers.
Also, July debuts "Dawn's Early Light" and "The City Shining" by veteran journalists Paul Harris and Darlene House respectively who expound on their vision of the Cosmopolitan Metropolis of the 21st Century using re-surging Detroit as the template for all American cities. The "blue-books," as they are called for their matching cover motif, are the first True Hero imprints of the Stellar Novellas book line of Stellar Scholars.
In August, poetess and Stellar Romance cult-rave, Kathy Moffet, sees her work anthologized for the first time thanks to the unceasing demand of her passionate global following.
In September and October, come "Starry Starry Night," a fictionalized vision of the rebounding city, and "Tracer," a mystery by Michael Cornell whose thriller of obsessional love set amid the turbulent real-life events of 1968, "Cara Mia," won the high praise of the iconic Chief (from 1951-1976) of The New York Times editorial page.
Later offerings in 2017 bring the much awaited compilation of Cornell's popular David Kinchen and Kelly Dolan stories of the ad game in the tradition of John Updike's "Rabbit" and Herman Wouk's "Youngblood Hawke" works.
More titles will follow in a ground-breaking first year for Stellar Novellas, all the while Stellar Scholars principals like Creative Director Ashley Sword and Editorial Director Jennifer Watters are becoming international luminaries in their own right. Ashley has already "starred" in two box-office chart-toppers for Stellar Romance readers titled: "The Girl in the Smoking Car" and "Bewitched Beyond Belief."
Presently, Stellar Scholars is featuring a Collector's First Edition special. And because of its non-profit status, titles are available as small supply lasts above (or below) their suggested non-tax deductible donations, all support whatever the amount on personal checks - only - welcomed and greatly appreciated by "The Scholars."
"It's all pretty breathtaking stuff," confesses Ashley, "and we have our loving reader base to thank for all of it!"
Ms. Watters approves this message. "Without our readers, there is no Stellar Romance." Acknowledges Jennifer: "True Love is a reciprocal giving and we will be forever grateful for the support of our loving 'family' for it!"
Site Links:
www.StellarRomance.com
www.SaintsandScholars.org
www.StellarScholars.net
www.StellarScholars.com