Galeana Telecommunications Investments (GTI), Inc. Sues Two Michigan Companies for $50 Million
Galeana Telecommunications Investments (GTI) Inc. has sued Amerifone and First International Exchange Group (FIEG) for Breach of Contract amounting to $50 Million.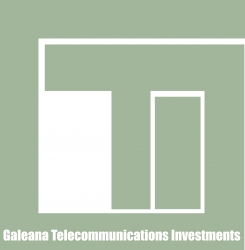 Detroit, MI, July 18, 2017 --(
PR.com
)-- Galeana Telecommunications Investments (GTI), a BVI corporation, has brought on a claim (Case No. 15-cv-14095) in United States District Court, E.D. Michigan, Southern Division, against two Michigan Corporations, Amerifone Corp and First International Exchange Group (FIEG), including their legal counsel, officers, and affiliates, for Breach of Contract for the amount of $50 million.
In the lawsuit, GTI alleges: This claim comes after a two year period of GTI successfully lobbying the Jordanian government to open its doors to a new 4th Mobile Operator. The project, which was estimated at $400 million, would have introduced 4G into the country by a new operator and benefited Jordan and Amerifone. However, Amerifone breached the contract by failing to provide the required bank guarantee from a Jordanian bank, which was stipulated in the official Bid Documents, forcing the government to reject the bid. This breach of contract cost the shareholders of GTI $50 million, and the country of Jordan a new competitor that would have revived the industry.
GTI chairman, Mr. Fouad Alaeddin, former Middle-East managing partner for PWC (2009-2012), Ernst & Young (2002-2009) and Andersen (1984-2002) alleges, "We have made significant efforts to avail the opportunity to Amerifone to enter the Middle-East market through Jordan, only for them to lose that by breaching contract...It is so unfortunate that we must go down this route. We remained transparent and truthful throughout our relationship with Amerifone, and have always tried for some settlement – all in vain."
GTI was founded in 2006 to invest in wireless broadband operators in the MENA region. It's most notable investment was Kulacom Jordan, which launched the world's first wireless end-to-end network and one of the world's first Mobile WiMAX networks back in 2007. You can contact GTI at info@galeanainvest.com for more information.
Contact
Galeana Telecommunications Investments (GTI), Inc.
Hazim Alaeddin
949-394-8501
https://galeanainvest.com

Contact