ATI Modular and Americatowne Announce License to Operate in Anhui Province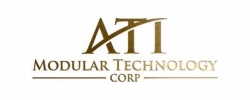 Raleigh, NC, July 19, 2017 --(
PR.com
)-- ATI Modular Technology Corp. and its parent, AmericaTowne, Inc. ("AmericaTowne"), announced today that Anhui Ao De Xin Modular New Building Material Co., Ltd received its charter and license to operate in Anhui Province, Chizhou City China.
Anhui Ao De Xin Modular New Building Material Co., Ltd. received its license from the government of Chizhou China to operate the Company's International Export and modular and smart technology business in China.
The Company previously negotiated the occupancy of plant and office complex located at Anhui Province Jiangnan Industrial Concentration Zone New Energy Industry Park A1, A2, A5 Plant, Chizhou City, Anhui Province China. The facilities will not only be used for modular and smart technology production. The modern facility will also serve as the headquarters in China and base for the AmericaTowne community and import and export activities in China."
AmericaTowne's and ATI Modular's Chairman of the Board, Alton Perkins, commented, "The Charter and license, as well as the facilities and office complex, provides our companies with a presence and base of operations that will help implement our business initiatives for our AmericaTowne Concept, exports and modular construction initiates in China."
About ATI Modular and AmericaTowne
AmericaTowne is incorporated in the State of Delaware. AmericaTowne's objective is to provide upper and middle-income consumers in China with "Made In The USA" goods and services allowing customers to experience the United States' culture and lifestyle. In addition, AmericaTowne sees opportunities in developing countries, such as Africa, in implementing business solutions considered mainstream in America, but relatively new in these developing countries. AmericaTowne is deploying resources, research and expertise in evaluating these opportunities as part of its overall growth model. AmericaTowne is a publicly reporting company with the United States Securities and Exchange Commission, and its quarterly and annual reports, and periodic disclosures may be found at www.sec.gov/edgar and also at www.americatowne.com.
ATI Modular Technology Corp. is incorporated in the State of Nevada (www.atimodular.com). ATI Modular is a related party to AmericaTowne by virtue of AmericaTowne's majority and controlling interest. The intent is for ATI Modular to provide AmericaTowne, and other unrelated parties, in developing countries, in introducing, implementing, educating and facilitating the benefits of modular construction. ATI Modular is a publicly reporting company, and is listed on the OTC Pink as "ATMO."
Forward Looking Statement
This press release contains forward-looking statements that relate to expectations, beliefs, projections, future plans and strategies, anticipated events and similar expressions. Forward-looking statements may be identified by use of words such as "may," "will," "should," "expects," "intends," "plans," "anticipates," "believes," "estimates," or "potential" or similar words or phrases which are predictions of or indicate future events or trends. Statements such as those concerning potential acquisition activity, investment objectives, strategies, opportunities, other plans and objectives for future operations or economic performance are based on the Company's current expectations, plans, estimates, assumptions and beliefs that involve numerous risks and uncertainties. Any of these statements could prove to be inaccurate and actual events or investments and results of operations could differ materially from those expressed or implied. To the extent that the Company's assumptions differ from actual results, the Company's ability to meet such forward-looking statements may be significantly and negatively impacted. You are cautioned not to place undue reliance on any forward-looking statements and the Company disclaims any obligation to publicly update or revise any forward-looking statement to reflect changes in underlying assumptions or factors, new information, future events or other changes.
Contact: Alton Perkins, 919-436-1888, ap@atimodular.com
www.atimodular.com
Source: AmericaTowne and ATI Modular Technology, Inc.
Contact
ATI Modular Technology Corp.
Leisanne Smeadala
248-881-7987
www.atimodular.com
Alton Perkins, 919-436-1888, ap@atimodular.com

Contact