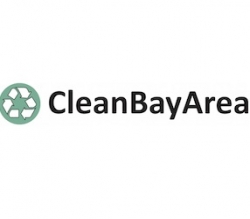 Fremont, CA, August 02, 2017 --(
PR.com
)-- California-based surplus equipment remarketing corporation CleanBayArea seeks a buyer in equipment liquidation deal for assets originally acquired for $8M.
CleanBayArea, California's premier one-stop solution for surplus equipment remarketing, is excited to announce an asset disposition deal with a global leader in aesthetic medicine. The agreement engages CleanBayArea in the asset remarketing of a brand-new IMA Freeze Dry Drug Medication Packaging Manufacturing Dispensing Production Line. CleanBayArea seeks a buyer in the bio surplus equipment sale of the biopharmaceutical asset that was originally acquired for $8M+, but will be resold at $4.5M, a near 50% discount.
This equipment liquidation is an exceptional asset recovery opportunity. The line was purchased for over $8M and installed in an FDA licensed biotech facility in Newark, CA and has never been in production. Currently, there is a 1 year wait to obtain this production line from IMA, making this an exclusive bio surplus equipment sale. The line can be used for liquid and lyophilized final drug products and can be utilized for filling of potent compounds. The equipment is available for full inspection and video of the line in test operation can be downloaded by request. At seller cost, the equipment will be professionally crated, disassembled, and shipped.
CleanBayArea maintains a commitment to environmentally safe bio surplus equipment remarketing and provides exceptional service to over 300 clients and over 100 million buyers worldwide. "It can be hard to coordinate disposal of equipment and it tends to take [a lot] of follow-up calls on your own behalf, but I have to say that this was as convenient as it gets," said a Director of Facilities client. The agreement with Silicon Valley-based, global leader in aesthetic medicine is a win-win for both buyer and seller. The seller's innovative approach poises the company as a global leader in aesthetic medicine. Visit www.cleanbayarea.com for more information about this deal and other opportunities for asset disposition and asset recovery.
For media inquiries, please contact Victor Gichun, VP of Marketing at 650-307-7553 or via email at pr@cleanbayarea.com.
About CleanBayArea
CleanBayArea is California's premier one-stop solution for surplus equipment, excess inventory, IT asset recovery, and e-waste recycling. With over 100 million buyers worldwide, the company is a leader in bio surplus equipment remarketing. CleanBayArea has successfully helped 300+ companies utilizing an innovative, multivenue remarketing approach that has resulted in clients recovering 3X more value than auction houses and 10X more value than traditional recycling companies. CleanBayArea's commitment to surplus equipment sales also helps clients reduce asset taxes, storage, and operating costs as well as the administrative burden related to the management of those assets. The company provides efficient and economical recycling alternatives making being environmentally responsible effortless. To learn more about CleanBayArea, visit www.cleanbayarea.com.