Game-Ace Experts Meet Industry Professionals at GamesCom 2017
Game-Ace will be visiting GamesCom 2017. The conference will take place in Cologne, Germany on August 22-26, 2017 and gather leading companies and professionals from the game development industry.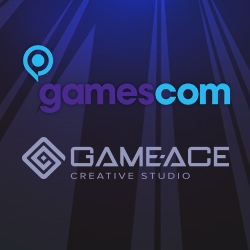 Kharkiv, Ukraine, August 02, 2017 --(
PR.com
)-- Game-Ace announces that its team will be present at GamesCom 2017. This event will be held on August 22-26, 2017 in Cologne, Germany.
GamesCom is one of the biggest video gaming events in Europe which welcomes hundreds of thousands industry professionals, games, and game lovers. Game-Ace professionals will join thousands of people who in one way or another are involved in game production, design, development, marketing, publishing, or sales. Its representatives together with other visitors will take part in play testing, listen to a panel discussion, learn more about premier and new games, etc. Many global entertainment companies will introduce their products and services to the international community.
Game-Ace, a game development division of the Program-Ace company, headquartered in Eastern Europe. The studio, which is in top 100 world's best outsourcers and in top 3 AR and VR developers, specializes in the cross-platform game development, emerging technologies (AR/VR/MR), and gamified trainings. Book a meeting with company's representatives, including CTO and COO, you can by contacting Angelika Kharitonova, Head of BD, at a.kharitonova@game-ace.com.
About Game-Ace
The Game-Ace crew created many games for the popular genres, from casual and RPGs to virtual reality and MMOs. Its cost-effective services are proven by dozens of satisfied clients worldwide and hundreds of games — played by more than 500k people — that have been deployed to app stores. Masterfully blending artistic excellence with thrilling gameplay, Game-Ace effectively converts customers requirements and end-player demands into highly-polished games by spicing them up with best development practices and cross-platform capacities. Learn more at game-ace.com.
About GamesCom
"The Heart of Gaming" – that's GamesCom. The leading European trade fair for digital gaming culture is the meeting point for global companies from the entertainment industry and the international gaming community. Read more at www.gamescom-cologne.com.
Contact
Program-Ace
Irina Kovalyova
+1 347 53 53 543
https://game-ace.com

Contact