Eagle Biosciences Announces the Launch of Calretinin ELISA Assay Kit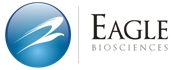 Nashua, NH, August 08, 2017 --(
PR.com
)-- Eagle Biosciences is proud to announce a new assay, the
Calretinin ELISA Assay Kit
. The assay was developed and manufactured by DLD Diagnostika Gmbh in cooperation with the Institute for Prevention and Occupational Medicine of the German Social Accident Insurance of the Ruhr-University Bochum (IPA). DLD Diagnostika develops, markets and provides scientific service for high quality innovative tests and research immunoassays. They have assays for autoimmune disease, cardiovascular disease, cancer diseases, and renal dysfunction.
"
The Calretinin ELISA
is the best commercially available assay for measuring the biomarker calretinin in serum and plasma. It will aid in researchers who are exploring an earlier detection of mesothelioma." Dan Keefe, President of Eagle Biosciences, continued, "We are enthusiastic about what this assay might mean for the future of cancer research, especially those cancers that develop from asbestos exposure."
The Eagle
Calretinin ELISA kit
is available in a convenient 1 plate or custom bulk sizes and is priced very competitively. The assay is sensitive and specific and provides results in under 5 hours. Visit Eagle's website,
www.eaglebio.com
, or call 866-411-8023 for more details.
Contact
Eagle Biosciences, Inc.
Dan Keefe
617-419-2019
www.eaglebio.com

Contact