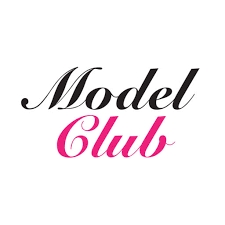 London, United Kingdom, August 11, 2017 --(
PR.com
)--
ModelClub
, a "Models Meet Millionaires" dating app, announces its UK and USA launch today.
The app is an elite and exclusive community for single ladies and wealthy men including CEOs, executives, investors, entrepreneurs, beauty queens, supermodels, celebrities, doctors, lawyers and other elite members of society... but it does so, with a difference.
James Preece, leading dating expert and consultant at ModelClub, says: "We wanted to try something new with Model Club. Anyone familiar with the dating market will have noticed how everyone claims to have high quality, gorgeous, professional singles. This is a problem because average apps attract average people - and they give up using the platform, feeling disappointed. Many of the existing apps out there just don't have enough members who are serious about meeting."
On the other hand, ModelClub offers powerful video-chat features, enabling users to connect and chat with ambitious, successful, attractive and wealthy men, worldwide. Model Club developed its video-chat features because it eliminates boring profiles and people using fake photos. Members are very positive about the easy experience of using the app, with many comparing it to Instagram. It's simple to set up a profile and to then start contacting people within just a few minutes.
James Preece continues: "We want to give ModelClub users extra security. ModelClub's user verification system, strict administration for high quality and 24/7 customer service means users feel safe and always in control."
ModelClub launched in 2017 and has already racked up over 100K downloads in Turkey and the Middle East. Since day one, it has focused on high quality, gorgeous and successful members within a safe environment. It is attracting 1000s of new members every week from all over the world.
ModelClub launched today in the US and UK markets. To find out more, please visit the ModelClub
website
.
Q&A with founder:
Why did you originally want to build Model Club?
ModelClub is not the first dating app we have built. We were already building native social apps back in 2012. When we decided to enter the dating space three years ago, the biggest players were almost all web-based with very similar feature sets.
Tinder was a two-year old company, barely known outside the US. It was the perfect opportunity for us since we possessed all the necessary technical capabilities to build a native mobile experience in a huge market flooded with web-based products.
The first thing we did was to get rid of the most common profile features like eye-color, height, weight, etc. to provide a simple UI.
Then we replaced the square photos with big rectangular ones to make the product more visual, different and appealing.
Instead of an email-like messaging structure we introduced both instant messaging and live video chat. That was two years ago when our first app SupportGirls was born. A year later we launched our second dating app Richy.
ModelClub is our third dating app and this time we are betting big on video.
Why did you want to focus on video connections for Model Club? What purpose does this serve?
Well it's simple actually. Nothing replaces a proper face-to-face conversation as a means of communication in the real world. Video chat is the digital equivalence of face-to-face conversation. It's easier to build trust when you actually see the person. Also, no matter how careful and rigorous we are as a company with user admission and content administration, no admin team can replace the actual user for evaluating the other users to keep the high quality of the community.
Video chat has turned out to be one of the most efficient ways for community management.