Private Bank of Buckhead & Decatur Adds Shanita Hall as New Treasury Management Officer
Private Bank of Buckhead, a division of National Bank of Commerce, which also includes Private Bank of Decatur and PrivatePlus Mortgage, has named Shanita Hall, CTP, as Vice President and Treasury Management Sales Officer. www.PrivateBankOfBuckhead.com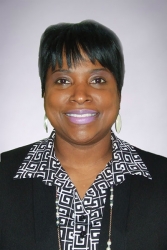 Atlanta, GA, August 17, 2017 --(
PR.com
)-- Private Bank of Buckhead, a division of National Bank of Commerce, which also includes Private Bank of Decatur and PrivatePlus Mortgage, has named Shanita Hall, CTP, as Vice President and Treasury Management Sales Officer.
"Shanita transcends her sales role by acting as a trusted financial advisor," says Mark Torbert, Senior Vice President of Treasury Management for National Bank of Commerce. "Our clients view her as an extension of their business and rely on her to help make critical decisions when it comes to their payables and receivable processes as well as debt management and fraud mitigation."
A Certified Treasury Professional for the past 15 years, Hall enjoys seeing the positive impact that her work has on the lives of her treasury clients. "It's a great feeling to know that the credit we extend as a financial institution along with the many treasury solutions and services that we provide such as direct deposit, remote deposit capture and positive pay help our treasury clients become better, safer and more efficient companies," she says.
Hall is a Georgia native and graduated with a BBA degree in Finance from Georgia State University. Outside of work, she is an active volunteer with Junior Achievement, participating in various programs that provide learning opportunities for local students interested in business and finance. Most of her family is from coastal Georgia, so seafood is a way of life, and she enjoys all of the hometown favorites, especially a good Low Country boil. She resides in Atlanta.
Private Bank of Buckhead – now in its 11th year – brings a private banking approach to all clients across all functions of the bank. On January 1, 2017, the bank, including its Private Bank of Decatur and PrivatePlus Mortgage divisions, completed a merger with National Bank of Commerce. PrivatePlus, which is represented in Buckhead and Decatur, does business nationally – 50 states and the District of Columbia.
Hall can be reached at 404-264-7956 or ShanitaHall@PrivateBankofBuckhead.com.
Contact
Plant Communications, LLC
Drew Plant
404-634-7102
www.PlantCommunications.com

Contact