International SOS and Global Excel Announce Joint Venture Partnership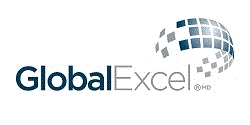 Sherbrooke, Canada, August 25, 2017 --(
PR.com
)-- International SOS, the world's leading medical and travel security risk services company, and Global Excel Management, a worldwide leader in premium medical cost containment and claims management, have today announced a joint venture partnership to leverage mutual healthcare capabilities and services in the Asia Pacific region.
The partnership will see International SOS and Global Excel work together to create mutual growth opportunities. Building on the solid foundation of existing business, it will deliver innovative services for the region, providing additional value to all contracts and services.
The joint venture will create a market leading center of excellence and innovation in healthcare risk management solutions. This will strengthen the local capability and set the platform for expansion in the Asia Region.
A joint venture in IMS Singapore has been formed between Global Excel and International SOS with Global Excel owning a controlling majority. PT Prima Sarana Jasa is the Indonesia subsidiary of the Joint Venture and offers a full range of TPA services to corporations and individuals in that area. These services include medical case management, claims adjudication, provider network management.
Reg Allatt, Chief Executive Officer and Owner of Global Excel Management, said, "This partnership marks the first investment for Global Excel in this region and underscores the company's commitment to strategic global expansion through organic growth and qualified acquisitions. Our objective is very simple - to grow and create new opportunities by combining the industry leading strengths of both entities in this new partnership. Bringing together a comprehensive range of healthcare risk management and advisory services solutions, regional expertise and excellence in systems and processes, we will be able to provide the best client and member experience. With our organisations' aims aligned closely on achieving outstanding customer satisfaction, the teams are a natural fit. We are looking forward to working closely with International SOS to develop the business as a joint strategic effort."
Laurent Sabourin, Group Managing Director, International SOS, added: "International SOS is focused on providing the best possible service and support for our customers, and this new joint venture will continue to deliver on this commitment in the Asia region. We have extensive experience in identifying and driving successful joint ventures and partnerships to complement and strengthen our wholly owned International SOS operations. We remain committed to the region and look forward to driving innovative solutions for our clients with our new partnership."
With this acquisition, Global Excel reinforces its position as a leading supplier of global healthcare risk management solutions.
Notes to editors
Media contact: John Spears, VP Business Development and Marketing: john.spears@globalexcel.com
About Global Excel:
Global Excel is a full-service provider of global healthcare risk management solutions. Global Excel, together with its subsidiaries Olympus Managed Health Care Inc., ChoiceNet International México SA, Healthcare Concierge Services Inc., and ChargeCare International Limited, offers a complete range of risk mitigation, cost containment, claims management and medical assistance services to over 360 clients located in more than 90 countries around the world. As a group, Global Excel will manage approximately 170,000 inpatient, outpatient and non-medical cases per year and processes in excess of $1.5B USD in healthcare claims annually.
About International SOS:
International SOS is the world's leading medical and travel security risk services company. We care for clients across the globe, from more than 1,000 locations in 90 countries. Our expertise is unique: more than 11,000 employees are led by 1,400 doctors and 200 security specialists. Teams work night and day to protect our members. We pioneer a range of preventative programmes strengthened by our in-country expertise. We deliver unrivalled emergency assistance during critical illness, accident or civil unrest. We are passionate about helping clients put Duty of Care into practice. With us, multinational corporate client, governments and NGOs can mitigate risk for their people working remotely or overseas.
Contact
Global Excel Management Inc.
John Spears
+1 819 566 8833
www.globalexcel.com

Contact