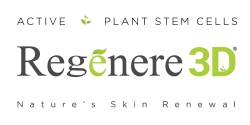 Boca Raton, FL, September 18, 2017 --(
PR.com
)-- The exclusive digital marketing agreement takes effect immediately and gives AHDA LLC. (AHDA) distributorship of Regenere 3D brand in North America.
Dan Austin, Founder of AHDA LLC. (AHDA), is a 19-year veteran in the digital media and technology industries. He has a proven track record for building digital marketing, media solutions, sales and web development teams, producing strong revenue stories for start-ups, mid-stage media and fortune 50 companies.
Over his career, Mr. Austin and the teams of people that have worked with him have helped to contribute over $2 billion in revenue for clients from the various digital marketing programs they have helped to deploy. Some of these clients include: Walgreens, Nationwide Insurance, Papa Johns, ARMY, L'Oreal, Home Depot, WellPoint, Habitat for Humanity, HBO, Sears, CVS, Wells Fargo, Verizon, Manpower, Robert Half, Randstad, ADT, Best Buy, American Building, Guess? Inc, Eddie Bauer, Express, Victoria's Secret, True Value Hardware, Starwood Resorts, Hilton, Marriot Hotels, Heineken, General Motors, Ford Motors, BMW, Mercedes, Blue Cross Blue Shield, PacSun, DirectBuy, Radio Shack, Disney, Build-A-Bear Workshop, and many more.
"SR3D Holdings Corp. sees the partnership with AHDA LLC. (AHDA), as one that will allow us to expand our reach in North America on an e commerce platform," says John Stickler (President of SR3D Holdings Corp).
According to Credence Research, Inc. "Global Plant Stem Cell Market for Cosmetics - Growth, Share, Opportunities, Competitive Analysis, and Forecast, 2016 - 2022," the plant stem cell market for cosmetics was valued at USD 1,668.8 Mn in 2015, and is expected to reach USD 4,830.8 Mn by 2022, expanding at a CAGR of 15.9% from 2016 to 2022.
"We see this partnership with SR3D as a great opportunity to enter The skincare market with a truly remarkable line of products along side a best in class manufacturer. The uniqueness of the Active Plant Stem Cell Ingredients and The 3 Dimensional Technology used in the development process present a real unfair advantage in the skin improvement and anti-aging industry," says Dan Austin (Founder of AHDA LLC.)
SR3D Holdings Corp. is a world-leading manufacturer of active plant stem cell ingredients for personal care products.
Find more information, please visit, https://www.regenere3dsales.com/
Contact Information:
SR3D Holdings Corp.
John Stickler
305-302-5303
Contact via Email
www.regenere3dsales.com
Twitter: @Regenere3D
YouTube: https://www.youtube.com/channel/UCfuWfFu95DPRivlGxcTAgIw