Apertus Partners, LLC Awarded HUBZone Status by SBA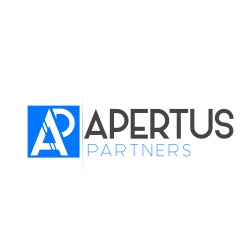 Leesburg, VA, September 18, 2017 --(
PR.com
)-- Apertus Partners, a full-service Staffing and Recruiting Solutions firm, is pleased to announce their acceptance into the HUBZone program. As of September 13, 2017, the SBA has certified Apertus Partners as a "qualified HUBZone small business concern."
Enacted into law as part of the Small Business Reauthorization Act of 1997, the Historically Underutilized Business Zones (HUBZone) empowerment contracting program encourages economic development in "HUBZones" through the establishment of contracting preferences. The programs goal is to promote economic development and employment growth in distressed areas by providing access to more federal contracting opportunities.
The HUBZone program, unlike other set aside preferences, serves the community at large - not just a few small business owners. HUBZone certified companies are truly community-oriented and support our local communities by:
• Providing jobs and opportunities in under-served communities
• Expanding the tax base of under-served communities to fund critical services
• Providing an economic thrust in communities where it is most needed
Apertus Partners, founded by two veteran spouses is a HUBZone certified, EDWOSB (Economically Disadvantaged Women Owned Small Businesses).
Apertus Partners is a national, full service, Staffing and Recruiting Solutions firm. From general concept through implementation and operational support. Apertus Partners provides access to full time, temporary professionals and executive search services to help your organization succeed virtually across all industries to include the US Government.
Premier Staffing Partner and Proud Sponsor of Hire Our Heroes. We are a family of successful Veteran Spouses, Veterans and entrepreneurs with over two decades of staffing industry experience, we know how hit the ground running with our direct approach to finding success! Together we combined our efforts with the goal of placing more veterans and women into today's workforce.
Please visit Apertus Partners at www.apertuspartners.com or 703-721-8416.
Contact
Apertus Partners
Tricia Caporale
703-721-8416
www.apertuspartners.com

Contact