Deck Towel Launches Anguilla Hurricane Relief Campaign
Deck Towel, a luxury linen and Turkish Towel Supplier has launched an effort to help those in need in Anguilla. All profits from a specially designed towel with the message Anguilla Strong will be donated to the cause.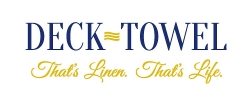 Basking Ridge, NJ, September 21, 2017 --(
PR.com
)-- Deck Towel Launches Hurricane Relief Effort for Anguilla BVI
Anguilla Strong!
Deck Towel creates a special towel to raise funds for hurricane relief on the island of Anguilla.
"We started going to Anguilla in 1990, and the island has become our second home, having visited over 60 times. What keeps us coming back, besides the gorgeous scenery and perfect weather, is the warmth and grace with which the people of Anguilla welcome us, like family, every time. Hurricane Irma has devastated the island, and we are determined to do something to help," said Gail Patterson, Creative Director at Deck Towel.
Deck Towel has created a special Turkish towel, in the Anguilla colors of orange and blue, embroidered with AXA - Anguilla's acronym - and the words "Anguilla Strong." This represents the resilience of the Anguillan people, and their determination to rebuild. Deck Towel is donating 100% of the profits from the sale of this towel to Hurricane Relief, working directly with Bob & Melinda Blanchard, proprietors of Blanchard's Restaurant, and Ken & Renee Reinl of Limin' Boutique; both are on island establishments. The towels may be purchased directly via the Deck Towel website: www.decktowel.com.
"We hope this towel becomes a symbol for everyone of Anguilla's strength, dignity and optimism. We are already off to a good start and are hopeful this information will go viral and raise even more funds for this worthy cause," said Hank Patterson, President at DeckTowel.com.
About Deck Towel
Deck Towel is a leading supplier of Luxury Linen Towels, and Peshtemal Towels and Blankets in eco-friendly fabrics. Our focus is on Quality, Sustainability and Community.
www.decktowel.com
Media Contact:
Hank Patterson
Tel. 201-317-9277
Email: hank@decktowel.com
Contact
Deck Towel
Hank Patterson
201-317-9277
https://www.decktowel.com

Contact
Multimedia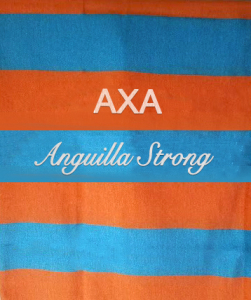 Press release for special Towel promotion from Deck Towel for Anguilla hurrican relief.