Global Fintech Blockchain Company MicroMoney Highlights Transparency and Expertise in Crypto Biz Through Top-Notch Advisory Board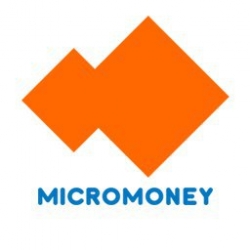 Singapore, Singapore, October 04, 2017 --(
PR.com
)-- Micromoney Intl., the lending services provider using blockchain technology to bank the world's unbanked, has gathered the who is who of the blockchain industry for the Advisory Board supporting its token distribution event. The board exceeds 50 advisors, some of whom are not seeking publicity but all contributing to MicroMoney's vision on international lending evolution, servicing clients in SouthEast Asia and further international and intermodal expansion.
The board includes officials of multilateral organizations, representatives of sovereign countries, officers of national financial institutions, major international banks, financial services organizations, prominent influencers, and public figures, as well as executives of MicroMoney's key vendors and strategic partners.
A thriving business in Myanmar, Cambodia, Thailand, Indonesia and Sri Lanka with 100,000 registered users and 40,000 issued loans projected EOY, Micromoney aims to use the funds from the token distribution to add 25 million customers to Micromoney family and help introduce billions of the unbanked to the global financial industry. Today, banks are not able to approve first loan applications for billions of people worldwide due to absence of credit history and records. Micromoney breaks this vicious cycle by lending to the unbanked and thus creating credit profiles banks could use, a breakthrough made possible by productisation of the proprietary blockchain-based Decentralised A.I. Neural Network Scoring System.
"We are thrilled to have captured the attention of such a diverse of a group," said Anton Dzyatkovsky, MicroMoney's CEO and co-founder. "The breadth of our advisors' geography and backgrounds highlights the universal appeal of MicroMoney's ultimate objective – to help bank the world's 2 billion of the unbanked."
Kicked off Sept. 15, AMM token pre-distribution campaign has a minimum swap threshold valued at $10,000 and a soft cap of swaps valued at $2 million. Thus far pre-distribution event generated $0.93 million worth of AMM transactions. The actual token distribution campaign starts Oct. 18, with a soft target of $15 million worth of swaps, and a $30 million hard cap.
"MicroMoney's vision to convert the world's unbanked into members of global financial system could be one of better business objectives of the entire 21st century," said MicroMoney advisor Roel Wolfert, the founder of Qoin, which helps build vibrant local communities by introducing locally owned and locally run community currencies.
Wolfert is also an author and professional advisor to highly successful token campaigns, such as KickICO and Bancor (with $153 million raised). Wolfert writes about value management, the vision and methodology to get more value by more effective changes in business projects.
MicroMoney's mission dovetails with the latest trends in global development and non-profit lending, where The United Nations plays a special role by embracing blockchain as one of the key initiatives to help reduce suffering and inequality in the world.
"Fulfilling MicroMoney's business objectives will help organizations like United Nations to promote world peace," said Jack Huang, Thailand Consultant at Office of Information and Communication Technology (OICT) of the United Nations. A University of London graduate, Huang's expertize draws from a career involving think tanks, journalism, governmental, and private sectors and public relations.
Also sharing Micromedia and U.N. values is Xiaochen Zhang who serves on the Crowdfunding Professional Association Board of Directors, UN ESCAP Digital Economy Task Force and is a senior adviser of the China Social Entrepreneurs Foundation and Inter-America Development Bank. Zhang leads the design and implementation of FinTech4Goods's strategy - cutting edge fintech and blockchain solutions to emerging markets through incubation, acceleration and investment. Zhang co-chairs the Insurance Blockchain Lab, Smart City Blockchain Lab and Blockchain4SDGs Lab executive committees.
Overall, the board consists of 22 public members including 3 women who hail from the world of finance and crypto start-ups.
Please visit micromoney.io for more information about the Advisory Board or the token event.
About MicroMoney
Founded in 2015, MicroMoney International is a global fintech company offering financial services for the unbanked in the emerging markets, and access to the unbanked audience for banks, trade, and financial organizations. MicroMoney is a fast-growing company with $1.86 million paid-in capital and over 85 employees.
MicroMoney makes lending decisions using a proprietary, based on A.I. algorithms and neural networks mobile scoring system as opposed to collateral or paper documentation. MicroMoney collects customers' opt-in mobile phone data to assess potential borrowers' score rate and to share the data with financial institutions worldwide.
Contact: Max Smetannikov, Irina Nazarova, MVG for MicroMoney, +1 646 205 7030, info@mvgmain.com
Contact
MVG
Max Smetannikov
+1 646 205 7030
mvgmain.com

Contact