Elaine G. Adevai Honored as a Prominent Business Leader for Two Consecutive Years by Strathmore's Who's Who Worldwide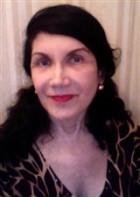 Staten Island, NY, October 04, 2017 --(
PR.com
)-- Elaine G. Adevai of Staten Island, New York has been honored as a Prominent Business Leader for two consecutive years, 2017 and 2018, by Strathmore's Who's Who Worldwide for her outstanding contributions and achievement for over 35 years in the fields of psychology and nonprofit services.
About Elaine G. Adevai
Ms. Adevai has served as the Executive Director and Founder of New Vista for Families, Inc. for the past 8 years. It is a national nonprofit providing services that assist families in need. She is responsible for running an emergency shelter for domestic violence victims. Ms. Adevai hires and trains the staff, runs the support group and provides individual counseling for clients. She supervises the staff and offers counseling and therapeutic services. She also handles community outreach to raise donations and helps the women and children referred to them to get back on their feet and find permanent housing.
Ms. Adevai began her career as a Staff Psychotherapist and Instructor at Rutgers Community Mental Health Center from 1971 to 1973. She was a Team Leader at Kingsboro Psychiatric Center from 1973 to 1975. She owned and managed two restaurants/cabarets from 1982 to 1994. She served as a Counselor and Social Worker for Victim Services Family Court Unit from 1998 to 2000. Ms. Adevai was the Director of the Domestic Violence Shelter Program for Safe Horizon from 2000 to 2007 and became Executive Director of the Domestic Violence Shelter Program at New Vista for Families, Inc. in 2009. Ms. Adevai is a Licensed Clinical Psychologist and has had a part-time private practice as a Psychotherapist since 1975.
After obtaining a B.S. in Pre-Medical Studies from Douglass College in 1967, Elaine obtained a M.S. in Clinical Psychology from Rutgers University in 1970. She then completed an internship at Merril Palmer. She received the Distinction Award from the Staten Island Chapter of the World of Women. Ms. Adevai is affiliated with the New York State Coalition Against Domestic Violence, the Human Resources Administration and the New York State Office of Children and Family Services. She was recently recognized on the Reuters Billboard in Times Square in New York City.
In 1965, Elaine married Joseph (now deceased) and they have four children. In her spare time she enjoys family activities, cooking, embroidery and reading. She looks forward to expanding her psychoeducational and counseling services and expanding the shelter. Opening the shelter has been the highlight of her career thus far.
If you are interested in learning more about New Vista for Families, Inc., please call (718) 984-6842. They are actively in need of funding and charitable donations. Philanthropic donations are welcome as well.
About Strathmore's Who's Who Worldwide
Strathmore's Who's Who Worldwide highlights the professional lives of individuals from every significant field or industry including business, medicine, law, education, art, government and entertainment. Strathmore's Who's Who Worldwide is both an online and hard cover publication where we provide our members' current and pertinent business information. It is also a biographical information source for thousands of researchers, journalists, librarians and executive search firms throughout the world. Our goal is to ensure that our members receive all of the networking, exposure and recognition capabilities to potentially increase their business.
Contact
Strathmore Worldwide
Susan Perrault
516-677-9696
www.strathmoreworldwide.com
Syndi Reibman

Contact