Medtech Startup for Cardiomo Raised a New Round of Investments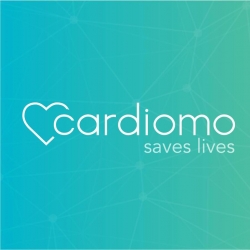 New York, NY, October 06, 2017 --(
PR.com
)-- Two business angels will invest $150 thousand in the project and will help the Company, which previously passed the Starta Accelerator program in 2016 in New York, to enter new markets.
The overall assessment of Cardiomo has risen to $5.15 million, and the amount of investments for the entire history has increased to $400 thousand. Cardiomo is the first consumer health monitoring ecosystem. The company manufactures wearable devices with an integrated online monitoring system that allows monitoring a wide range of cardiovascular performance indicators and giving a warning of possible complications and such serious problems like stroke and myocardial infarction.
One of the private investors of this round has already invested in Cardiomo. The second investor was a US cardiologist, who will help the company to promote the product in the US market.
A bridge-round will accelerate the release of the first batch of the devices. According to the financial plan, an investment in amount of $1.2 million is required to scale, start the FDA certification procedure, start of sales in the US and European markets and pass the Company's breakeven point. The search for new investors is being continued currently.
"It was important for us to release the first batch of Cardiomo's devices as soon as possible and get the first users. Two entrepreneurs who were very interested in the product addressed us and expressed their desire to invest in this stage. One of them is a professional cardiologist from the USA, who has examination proceeding and contacts that will help in promoting the product in this market. The second one is an entrepreneur, who has his business in the UAE, Turkey and European countries and ready to help us in entering the Asian market. So, this round brought us not only funds, but also the possibility of scaling to other markets due to the interest of our investors," Cardiomo's specialists noted.
"The ability to provide a high-quality rhythm analysis, which this product does, is very valuable to cardiologists. When a patient experiences infrequent palpitations, they can capture the rhythm and show it to the doctor, assuming that the result is stored. Using our traditional monitors can miss the disturbance. This has great implications for stroke prevention. Monitoring heart rate, respiratory rate, and temperature is also valuable. This seems to be a good product. There is a real need for such devices," said one of the new investors.
Contact
Starta Capital & Accelerator
Ekaterina Dorozhkina
917-328-1096
www.startaaccelerator.com

Contact